Crypto Email - Earn $100+ In Cryptocurrency By Completing Simple Online Tasks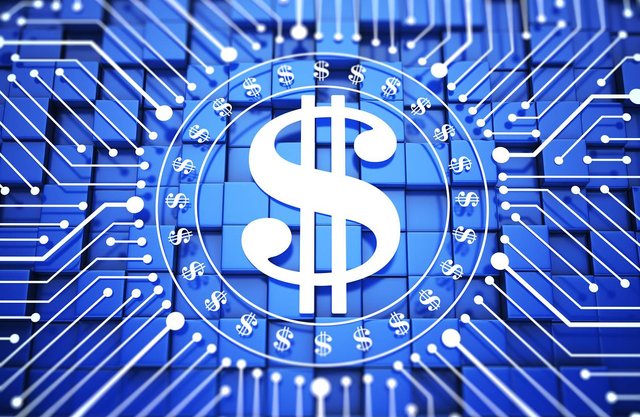 Crypto email allows users to earn cryptocurrency by completing simple online tasks such as following or retweeting, registering on sites, referring users, clicking on links, watching videos and other simple tasks.
Currently users can earn up to $100 in crypto by completing all the tasks on the list and new projects will be added constantly allowing users to earn a steady stream of easy money, paid in cryptocurrency.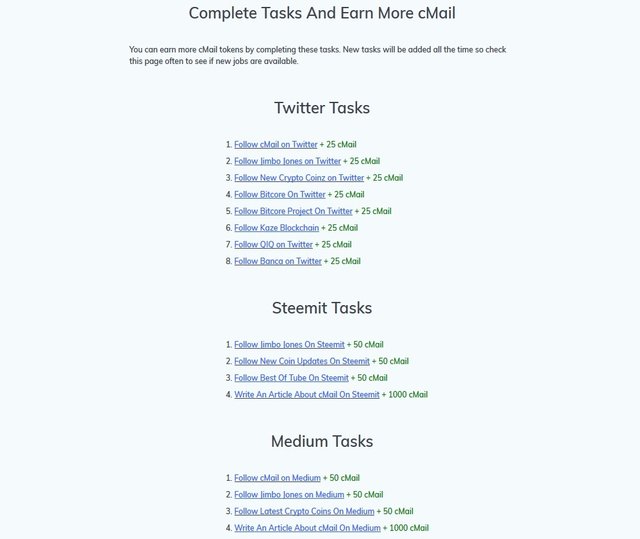 Some of the top paid tasks include registering on different websites such as exchanges or registering for free coin airdrops.


For example, you can earn $5 for registering on coinex exchange or earn $1 plus 50 tokens for registering on the Trybe platform.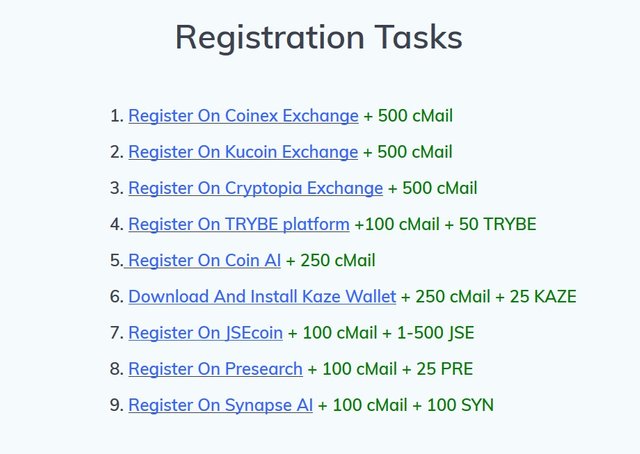 Many new tasks will be added soon, we are creating the worlds biggest crypto marketing company and need thousands of users to come help promote good quality cryptocurrency projects!