GoldenRatio Token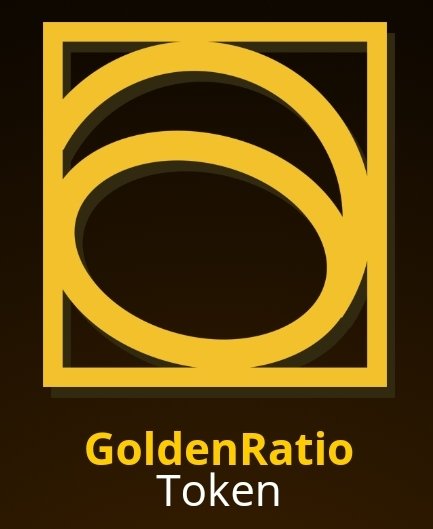 GoldenRatio Token
Creating value from nothing in 90 days!
~GoldenRatio Token Project is a social experiment to measure the feasibility of creating a viable project without funding in 90 days. The journey started April 7th, 2020.~
The Project
In the past two years, (blockchain) start-ups popped up like mushrooms everywhere. Many of these projects no longer exist. While they did raise a substantial amount of money, they failed. We want to open the eyes of the cryptocurrency enthusiasts, by establishing a viable project within 90 days, without receiving any funding at all.
The GRT Project was created to reward those who are already contributing to other projects, as a thank you, and to show the importance of a community in the cryptocurrency space.
The Token
The GoldenRatio Token will be distributed for free, among those who already contribute to other projects. Meaning, if you're an active promoter of a project, you are eligible to receive GRT.
In order to establish a token with value, there will be worked at various use-cases and partnerships to build a real ecosystem around the GoldenRatio Token. It's aimed to have the GRT supported by various decentralized applications, various exchanges, and various other possible platforms as we build new partnerships.
Achieving Greatness
You might be wondering how these goals will be achieved. The answer lays in the origin of this project, the community. As mentioned, GRT will be distributed among those that are already actively promoting other projects. Additional rewards can be earned by helping us promote the GoldenRatio Token project.
We strongly believe that a community can make or break a project, and we're ready to proof this to you. Our community already counts various members that are well-known within the space, we're expecting this number to grow as we move forward. Introductions will be made that lead to (new) partnerships. Plenty of preparations have been done, and there's plenty of questions to be asked. We'll find the answers during our journey.
GoldenRatio Token already tradeable at:
https://trade.resfinex.com/?pair=GRT_USDT
https://www.satoexchange.com/market/GRT/ETH/
https://uniswap.exchange/swap/0xb83Cd8d39462B761bb0092437d38b37812dd80A2
And much more!
News update:
Over 14000GRT have been given away to members in our community, who are contributing to our experiment, in creating value out of nothing in 90 Days. We already realised exchanges!
Full details:
https://goldenratiotoken.site/
Join with us:
https://goldenratiotoken.site/telegram
https://twitter.com/GoldenRatioTeam
https://www.facebook.com/goldenratiotoken/
https://www.linkedin.com/mwlite/company/goldenration-token
https://goldenratiotoken.site/discord
https://www.reddit.com/r/GoldenRatioToken/
Stay with us for more update!