BTC - Chart starting to turn up
Bitcoin is hanging in there and the chart is starting to turn up.
The 50 MA has now crossed the 100 MA to the upside: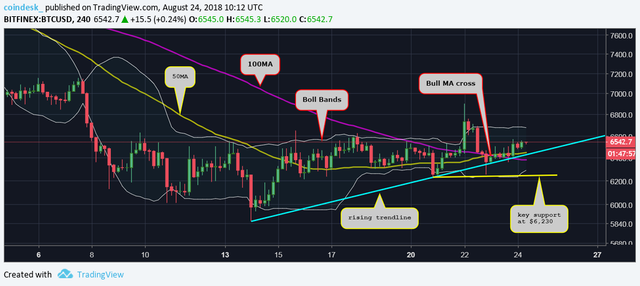 With both moving averages looking like they will be turning upwards in the very near future as long as prices hold these levels.
Prices are also now above both moving averages.
Some positive technical developments.