BTC Miners are back to accumulating again
Net sellers turned to net hodlers
The great migration of bitcoin miners out of China played a major role in the total network hashrate dropping by more 50% as well as the price dropping by more than 50%.
No matter how uncorrelated they may intuitive seem to be, price and hashrate have always been correlated.
Now that we are seeing a rebound in hashrate, does that mean the price will soon follow?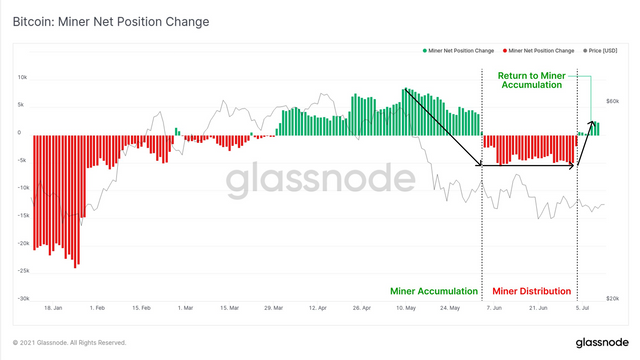 (Source: https://twitter.com/chrisjreichel/status/1414619097879486466/photo/1)
I'm thinking yes.
Though the price is still surprisingly weak as we are on the verge of going back below $33k after being up near $35k yesterday.