BTC needs to hold this level to keep the near term Momentum going...
Bitcoin is at an inflection point in the short term
Last night, bitcoin kept the positive momentum going, getting as high as $42.5k.
However, it's been a slow grind lower ever since.
Currently we are trading near $40.8k and at a support level: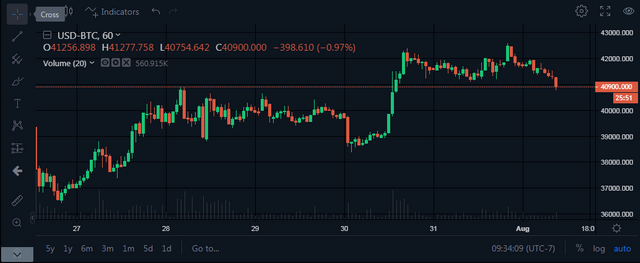 (Source: https://bittrex.com/Market/Index?MarketName=USD-BTC)
The bears are out in full force now trying to push the price back through support levels.
Time will tell if they succeed, but we need to hold around these levels to keep the near term momentum going.
If we lose it, we may have a longer term consolidation period on our hands.
Breaking well above $40k was significant and we should hold that level going forward if the near term bull market is to continue.