Did we just leave $40k forever?
Up up and away!
Bitcoin has broken out of the $40k range and move up into the next range above it.
It's currently trading over $41k and looks to have put the prior $40k range in the rear view mirror: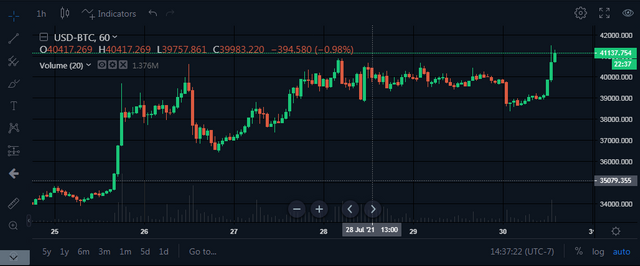 (Source: https://bittrex.com/Market/Index?MarketName=USD-BTC)
What once was resistance will now act as support.
I look for bitcoin to begin moving up in this new range with $40k acting as our new support level.
There isn't much on the charts in terms of resistance until all the way up near $50k.
The next several days/weeks could be a lot of fun for bitcoin investors/traders...