Bitcoin Miners are HODLers again
Bitfarms has been hodling their mined bitcoin
We love it when bitcoin miners are green.
We love it even more when they put their green bitcoin in cold storage.
That's exactly what Bitfarms has been doing: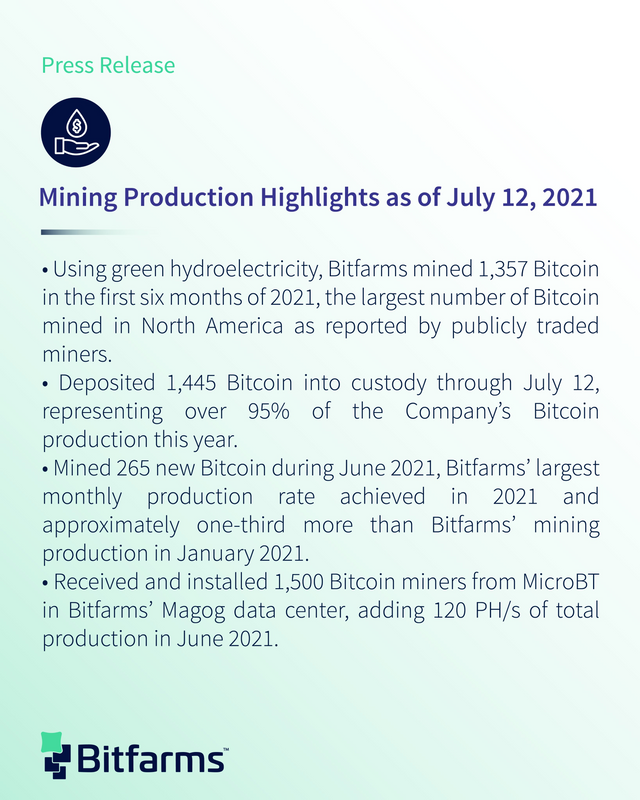 (Source: https://twitter.com/Bitfarms_io/status/1415295644793810945/photo/1)
Now we need others to follow suit.
With the ability to hedge using options and futures, there is no reason for modern miners to dump all their mined coins on a daily or weekly basis.
It's time to build up an inventory and push the price to the moon!