Biggest UPs and DOWNs Today in Alts
let's check today's markets and reasons for Biggest Gainers and Loosers!
 Biggest Gainers BTC Wise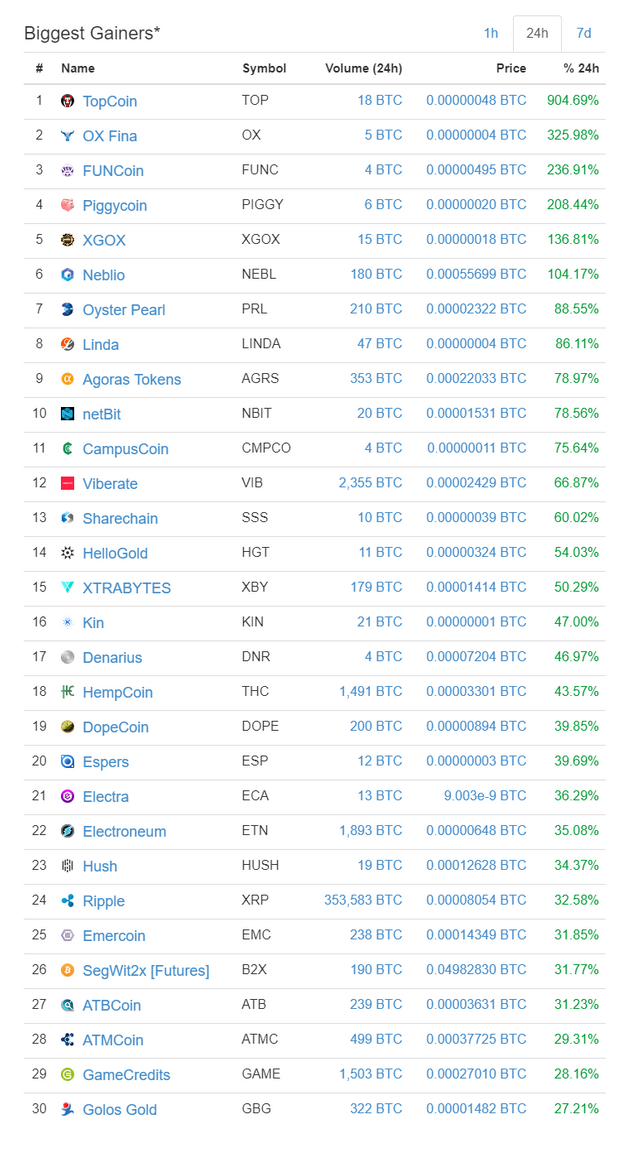 All coins look good here, I don't know TOP coin at all. Its too funny that when BTC falls they gained too much.
Biggest Losers BTC Wise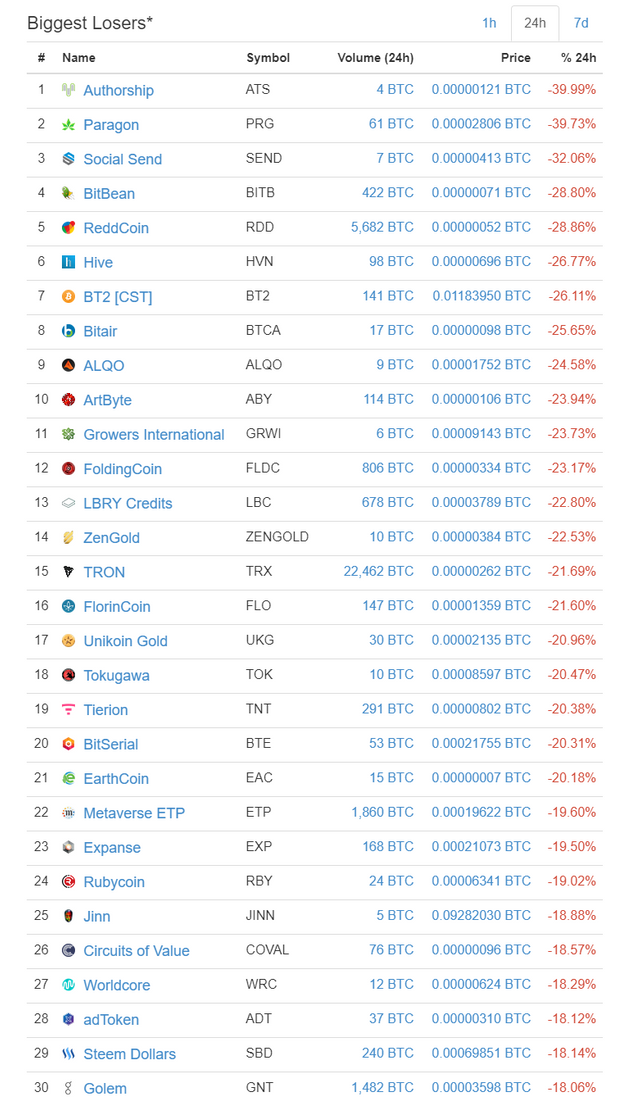 All of those are good coins, try to catch any of them below this levels even at -50% or more. 
---
Do not forget to Upvote Comment on this post and Follow me for future updates about random things.