Good News- BItcoin and Ripple in Bullish trend...
After a huge correction in bitcoin today bitcoins bearish trend is ver and now bitcoin in the bullish trend. As we seen in past bitcoin reached $19k than started correction. Many people who bought bitcoin at that price, now they are in panic condition. Let's see how one day trading graph now on binance-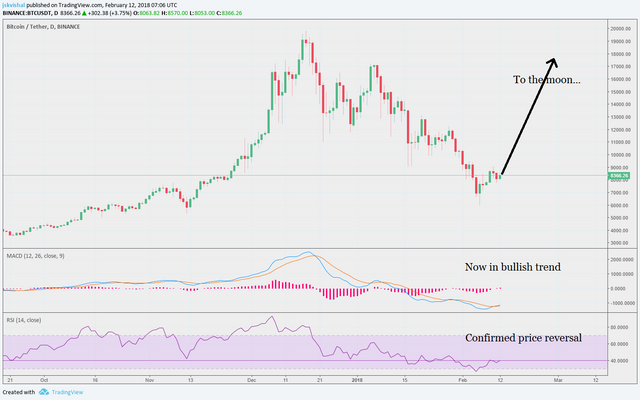 MACD is now confirmed that bitcoin is in a bullish trend. Let's see what is going in some days...
As Bitcoin, Ripple also struggled too much and many ripple holders waiting for ripple to go at least $2. Now Ripple is trading on binance at ~$1(0.00012 XRP/BTC). XRP one day chart also in now bullish trend. For more confirmation, I have checked all charts(12H, 8H, 6H, 2H, 1H) and that's all good now. Here is ripple's one day chart from binance-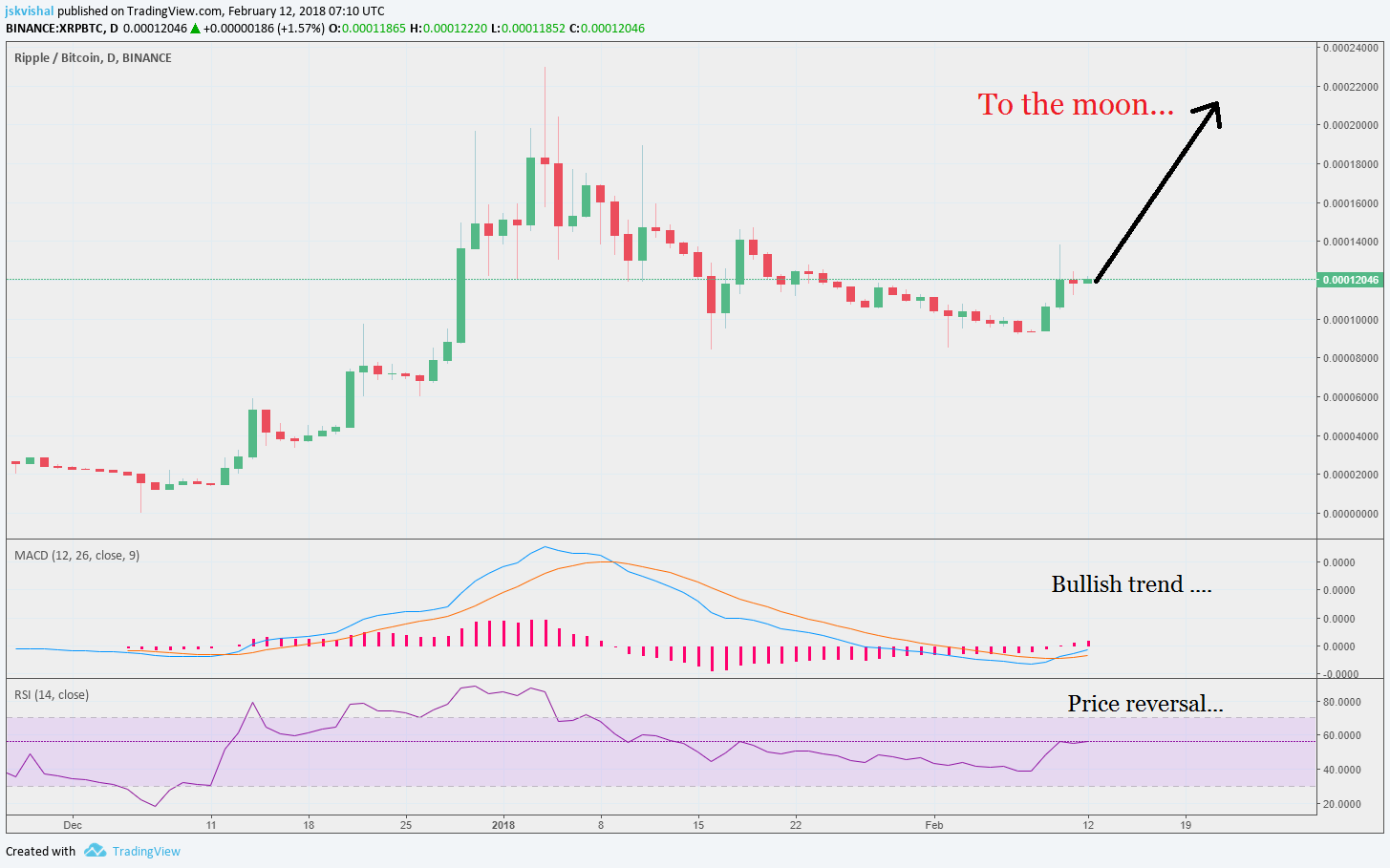 So this is the current condition of Bitcoin and Ripple and no one can predict where is it going after some days. Keep your eyes on exchanges and pray for good. Lets see whats going to happen after a huge price correction in both. Don't forget to share your thoughts by comments because I am waiting for that... Have a good day...