Trade Recommendation: Ripple (XRP-BTC 50% Profitable)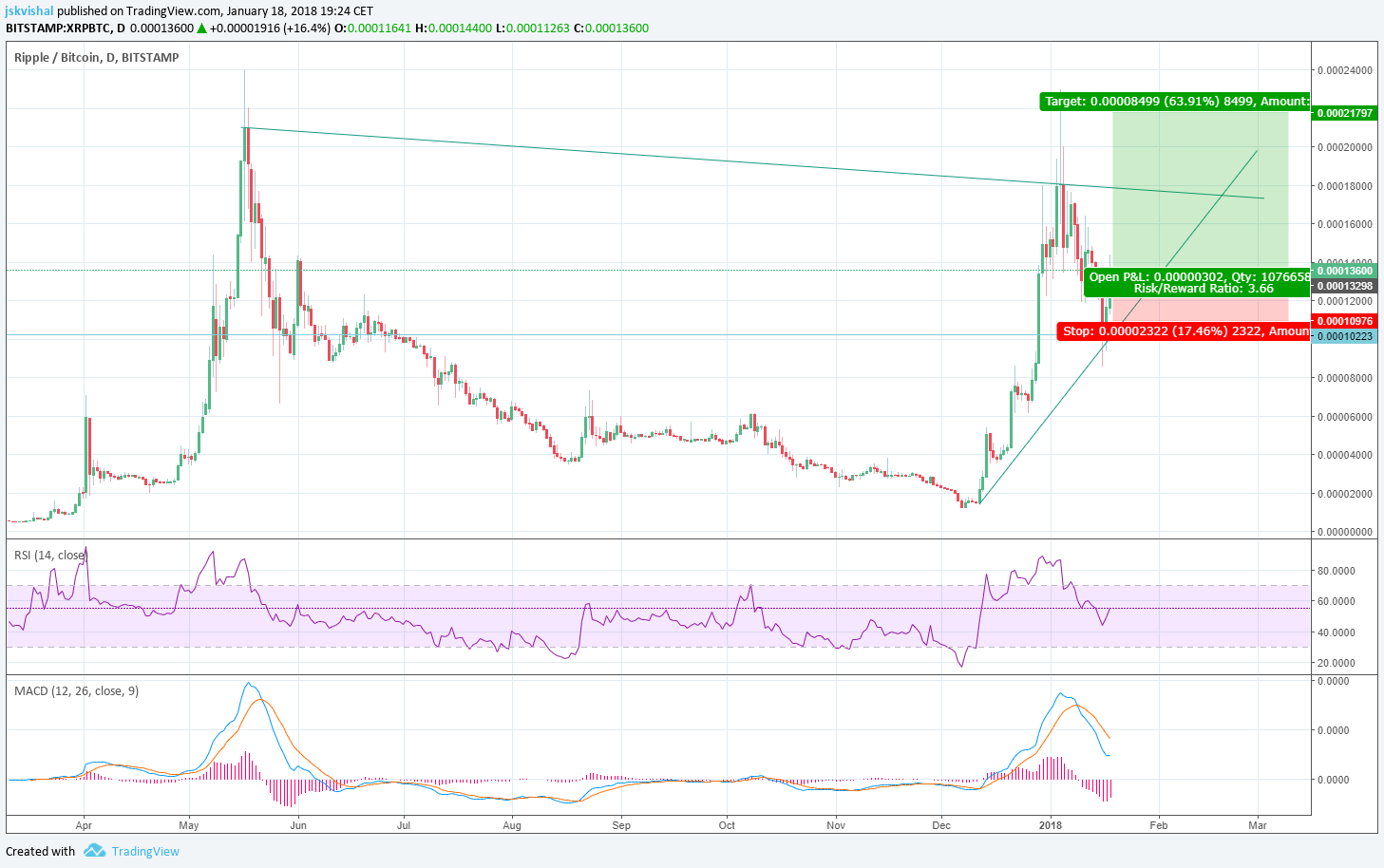 On 16 May 2017 XRP was traded on all time high at 0.00024 XRP/BTC. In december 2017 ripple shows its strength with a good surge in price. Now Riple is trading on Bitstamp at 0.00013829 XRP/BTC.
MACD of XRP-BTC one day graph showing ending of bearish moment. If we invest in XRP now than its going for maximum profitable upto 50% in some time. Its a long term trade. Not too long just one week or two...
RSI at 55.53 and confirmed price reversal. After ending bearish time Riple is going for a huge gain. 
Moneygram also confirmed using Ripple Blockchain Technology and next Western Union planning for it.
Our Target is firstly .00017500 and after we go for .000200 XRP/BTC. 
Market: XRP/BTC (Bitstamp)
Buy: .0001380 (near by)
Profit Target: .0001750 or .0002000
Stop: .00012000 (If Bitcoin falls - hold it)
The trading signal is based on Bitstamp chart.
Disclaimer: Leave that man..... Decide yourself what to do?
---
Request a technical analysis about any crypto-currency by commenting below.
Request: Please visit created to reward newbies...
If you found my work useful Please Upvote - Resteem - Follow -@jskvishal