Trade Recommendation: Stellar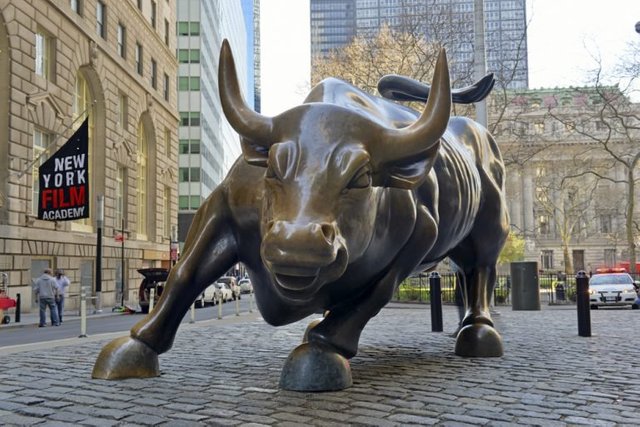 This trading idea is based on a breakout above the downtrend line and continuation of the main uptrend. RSI confirms price reversal from SMA100. MACD supports upward movement. DMI allows opening long trades. The daily chart looks overbought and it gives us high risk trade on lower time frame. But at the same time we get a new trading opportunity and we can use it for catching possible new upward wave. Use this trading signal or skip, it depends on you only and your goals in trading. Entry level is 0.240000 with stop below the local swing low and the support at 0.140000 level. Profit targets are 0.300000 and 0.500000 levels. Trade with stop orders and use small volume, the market can fall to the previous support levels. If you don't use leverage, trading volume for this trade is up to 10% from your deposit.
Market: STRUSDT
Buy: 0.240000
Stop: 0.140000
Profit Targets: 0.300000 and 0.500000
The trading signal is based on Poloniex chart.
Disclaimer: The analyst does not have investments in Stellar.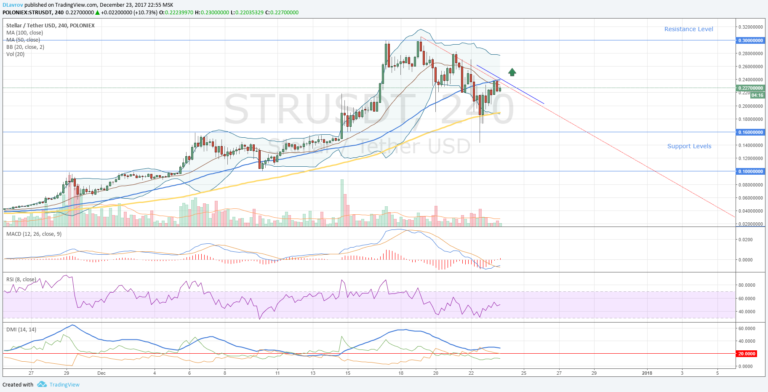 Important: Never invest (trade with) money you can't afford to comfortably lose.
Don't forget to follow @jskvishal and upvote