Giacomo Zucco: Risks & Plan of The B. Foundation - Bitcoin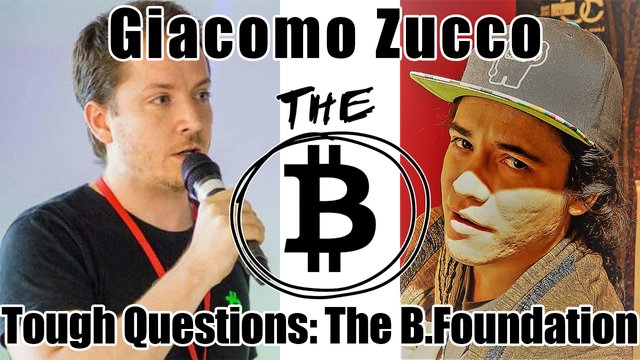 I interviewed Giacomo Zucco, Director of The B. Foundation, and asked him the most difficult questions and concerns I'd heard, about this new non-profit Bitcoin foundation.
Here's what happened.
Giacomo is a #Bitcoin maximalist with years in the industry. Him and Alena Vranova of Trezor fame recently launched a mixed nonprofit 'non-official' Bitcoin Foundation called The B Foundation. The effort aims to support what they argue are important and underdeveloped areas of Bitcoin.
We talked transparency, perverse incentives, organizational structure, centralization vs decentralization, and more. I threw everything I had at him.
Did I miss anything? Let me know what you think in the comments.
Like it if you like it. Share it with the world!
Journalism doesn't pay unless you support it.
BTC Tips at: 3FfTLQEFuT57yWeEhsyS7huENNwfbPDeKD