10 Coins Crossed today 1 Billion USD Market Capitalization
This is just crazy but today exactly 10 coins made it to the billionaires club.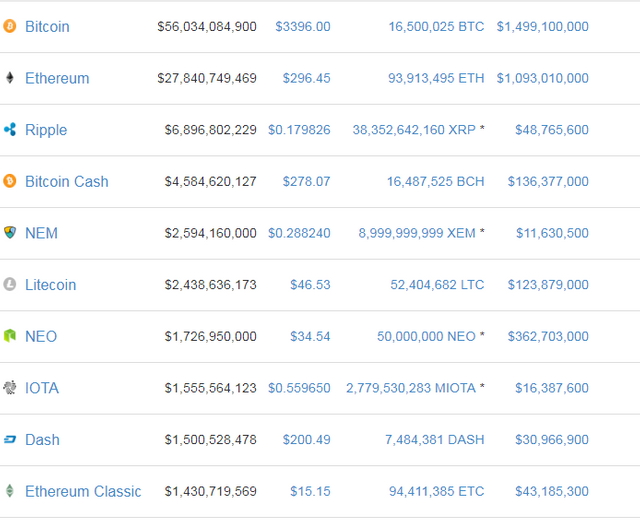 Most of this coins you know already but just as a few words. NEO was called Antshares before and its said to be "Ethereum of China". Price spikes on it are crazy. IOTA trades on Bitfinex and is still cheap, we will see what happens with it. Bitcoin Cash is a version of BTC, Ethereum Classic is version of Ethereum.
Next Coins in Queque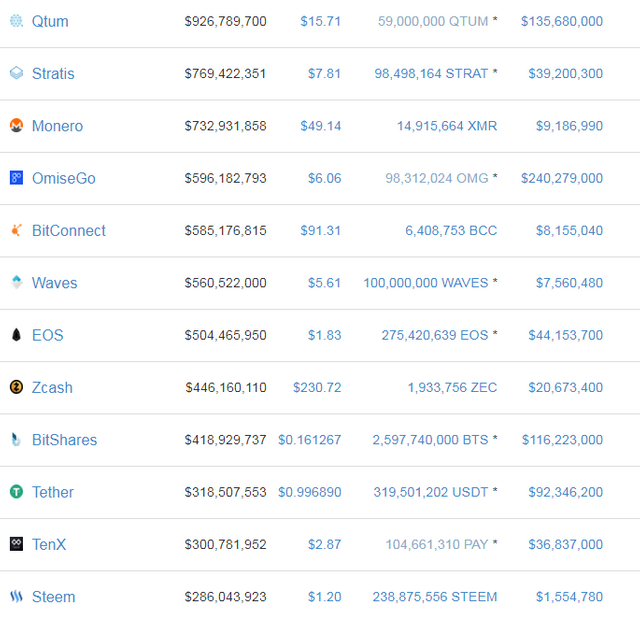 To be fair i should add only QTUM here but since BTS, EOS and STEEM are "close" i kept the screen bigger. As we can see other coins are missing much to get into 1 billion.
Bittrex Beats Poloniex Volumes
This is just a bonus to this but actually NEO helped Bittrex alot. Currently Bittrex has 2x the volume of Poloniex. I wrote on twitter about it, feel free to retweet and follow me. Im gettign close to 5000 people there and 9000 up here on Steemit ;)
https://twitter.com/kingscrownBTC/status/895641089750597633