Bitcoin ATH Over 5500 USD - Lets See The Markets
We got into ATH, 5500 crossed, money making on longing has never been easier.
Lets see who drives price on the "king" and lets see who lost and pumped despite this run and find some reasoning for it.
Bitcoin Markets


BFX doesn't stop, longing there is easy and leverage is small so its very easy to NOT lose money :) Korea also drives the volume pretty nice but USD seems the main currency.
Top Losers in Altcoins in Top100 Marketcap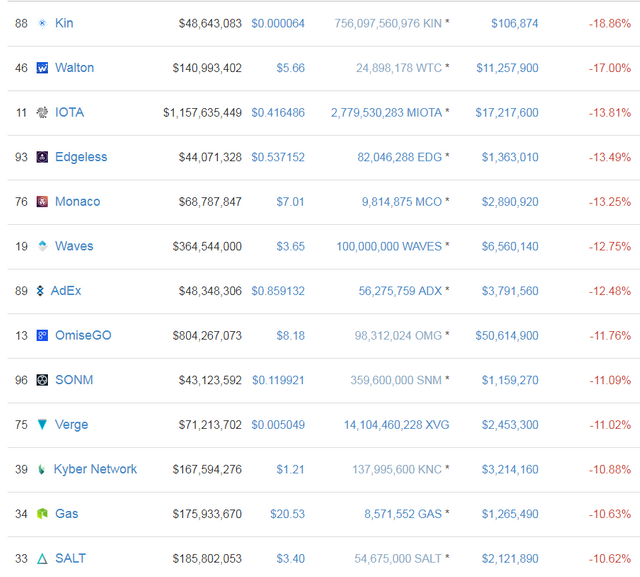 I would say all are good projects about MCO who never got Visa deal that was main thing for the coin, i hold all of them just not Salt and MCO.
Top Gainers in Altcoins in Top100 MarketCap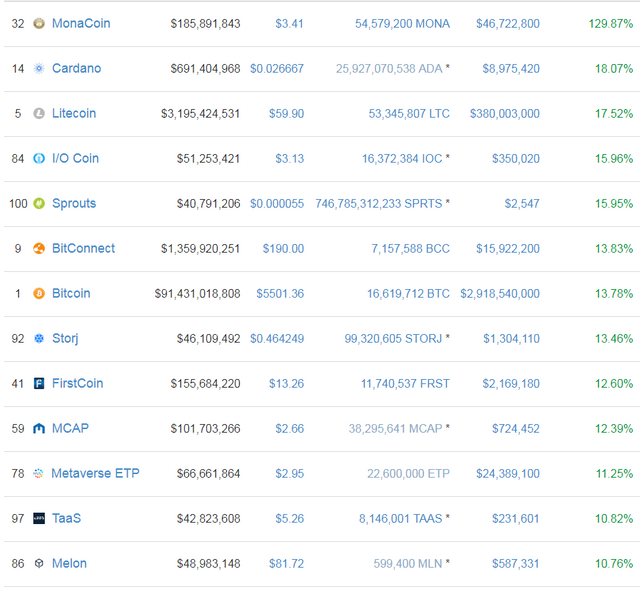 Mona is coin for Japan, seems JP doesnt care of BTC. LTC is my love as always and im happy to see it doesnt care of the dumps. BCC/FirstCoin i would avoid like a plague. Others - do research as they got cheap!
Now Marketcap can be easily manipulated. Its just price of all coins in existance vs current price. So if i make coin with 1000 billions tokens and pump on 1 exchange to 1 usd.. It will be 1000 billions marketcap coin so worth to watch on whole specifics. Also smaller marketcap coins often have better pumps.
Top Losers in Altcoins in Whole Marketcap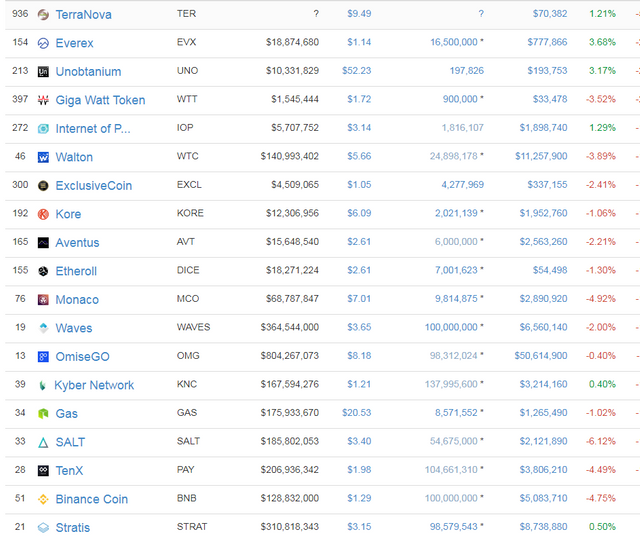 So this is the discount list i would say from it look at getting WTC BNB EXCL OMG KNC STRAT and WAVES. This coins have often good volumes and can get pumped finally - STRAT and WAVES is awaiting since long time but it has to come.
Top Winners in Altcoins in Whole Marketcap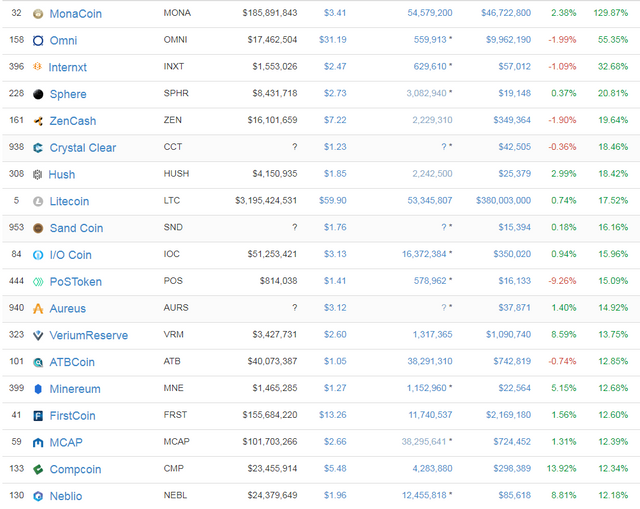 This is a mix of good coins that dont care of BTC price and scams who manipulated marketcap since nobody trades them.
Leverage Trade


If you are day-trading do what you want but id rather suggest playing leverage than selling/buying actual BTC ie at BitMex or SimpleFX.
We dont know when this will take off and would suck to sell and not rebuy. Of course decide yourself but so far longs looking good.