Cryptos are back into GREEN!
All people were scared of how BTC is dying with all coins. Yet we are back to green everywhere.
Also how funny it is, BTC at 8k USD and people say we are doomed, while for last years it was below 1k and nobody was saying that.
Its just mind playing tricks on you people. BTC at 8k USD is fuckin good, no matter that we had 20k. 8k is still good. Remember in 2009 or 2010 you could get BTCs for free as nobody wanted them.
Up in BTC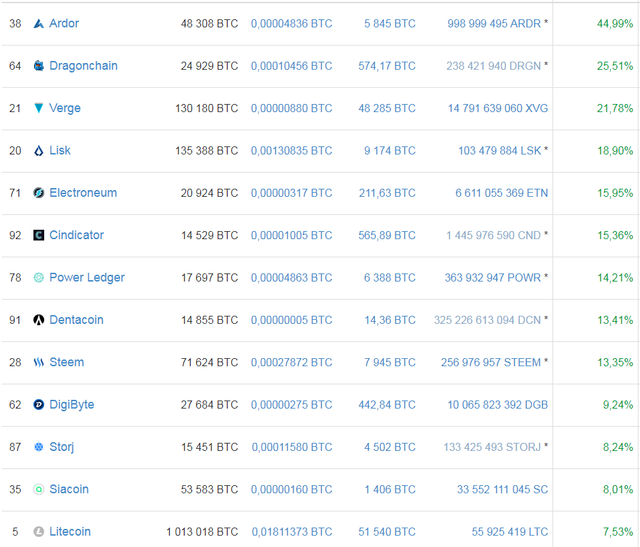 This is in BTC, i dont check USD value. XVG is kicking it withotu a real reason again and STEEM of ours and LTC which i love are also on the list.
Down in BTC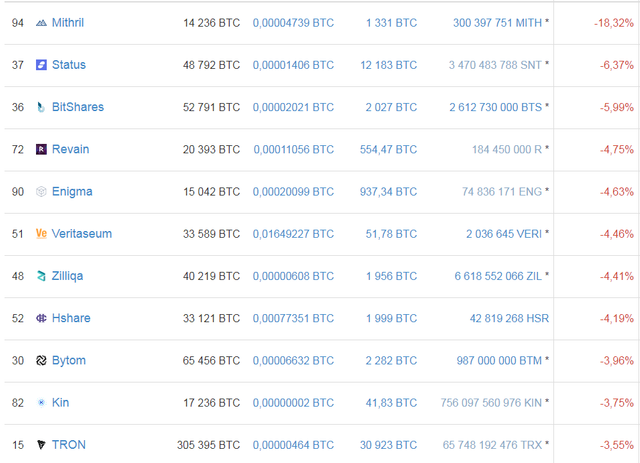 Sad to see here BTS aka big daddy of STEEM but pretty much all this coins are good. TRX is like XVG though. Pumps or dumps out of the blue. Notice no CTR here - its just not in top100 by coin market cap.
ENG, ZIL,KIN, BTS look best for me to raise in future, but we shall see.
Other Coins with Volumes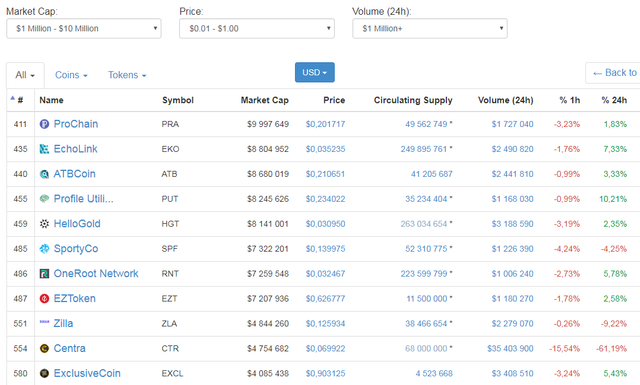 These may be unicorns to chase esp HGT & EXCL can raise more. CTR skip, i just made a post about its problems.