If Google Trend Searches are Indicator of Coin Popularity then Decide Yourself Whos The King
While the Bitcoin bubble comes people are looking for metrics and indicators.
One of them is checking Google Trends aka how often people searched for some term in Google.
Just keep two things in mind - in China or Russia, Google doesnt matter they own really a little of the market, so this metrics we can say are based only on EU/USA yet still can give some data.


I know you guys are lazy, i will do this for you and give a comment on results!
In the past 12 months only Ethereum had a little traffic others are so below BTC its not even worth mentioning.
If we remove Bitcoin from the sight, we can see only Litecoin and Ethereum are doing all right.
Monero who tries to push a lot of marketing doesnt have any real interest in the global network.

Lets compare STEEM and BTS - 2 currencies created by @dantheman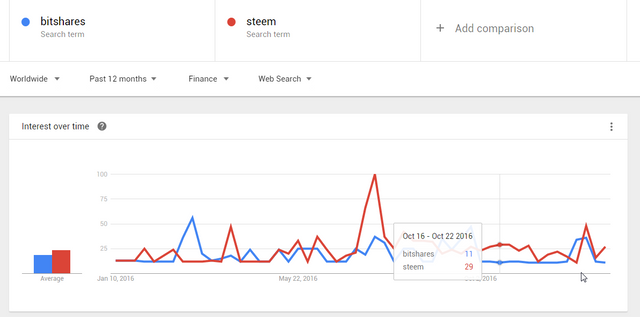 We can see that they have similar search traffic with spike in the June and whats funny i wrote there about STEEM as the 1st blogger - READ HERE Actually ive done the post with help of @ned
Okay but its not just about Bitcoin but also few other phrases that may concur with it. Lets see those.
Still blockchain can take a little but is far far away.
Now lets see Bitcoin since 2004 up till now.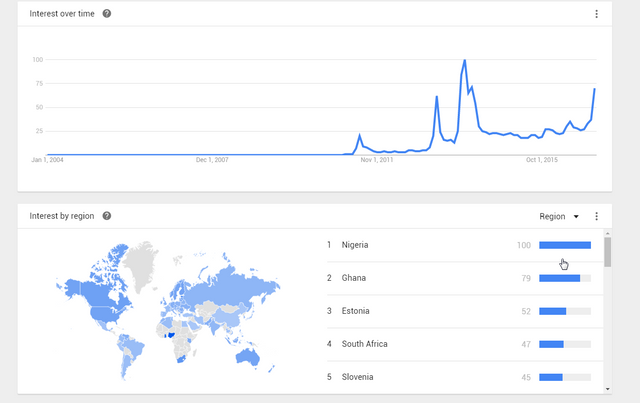 As you can see even thought in EUR/GBP and many currencies we have made All Time High still searches are not as popular as in 2013. What does it mean? Judge for yourself!
Do not forget the bubble chart and try to guess where we are now.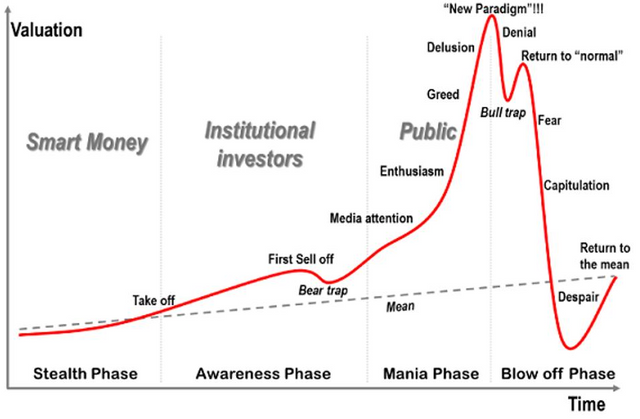 Follow and VOTE UP @kingscrown the creator of http://fuk.io blog for 0day cryptocurrency news and tips!
---