L7 Trade Project Review - Unique Multi-Currency Inter-P2P Exchange! Trading without loss Only profit!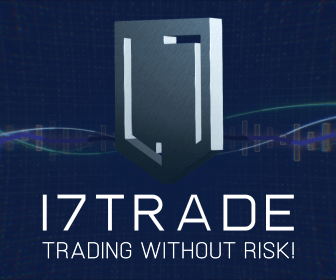 Earnings on the sale of cryptocurrencies, on the first multi-currency interbourse trading platform.Sell more expensive and buy cheaper! Risks excluded!
Minimum bidding can start at $ 2 by replenishing an account with 20 XLM (Stellar),
which are just equivalent to about $ 2 at the current rate!
If you want to trade without restrictions, for example, whole bitcoin or more,
it is necessary to go through no complicated verification.
I will show on the example of the XLM manta! go to the Bidding-Cycle tab, select XLM,  enter the amount of the selected currency, click apply. In the second window, on the left, select the largest value, on the right, respectively, the smallest. Click to proceed to order processing. Below I will sign what and where, so that you do not get confused.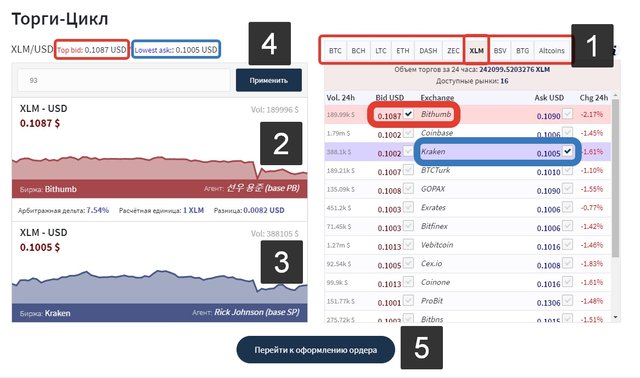 1. Cryptocurrency list 
 2. This exchange (red) for sale. Top bid: 0.1087
  3. This exchange (blue) for purchase. Lowest ask: 0.1005 
 4. Specify the amount that will be used for the exchange
  5. Click to proceed to order processing. 
 The page scrolls us down to the window where the only thing
what is important for us is the RESULTS of the TRANSACTIONS. We confirm the exchange operation.
The whole exchange process lasts from 2 to 4 hours. Per day you can
do 4-5 times, or even 6, if you are a cyborg and do not sleep.
From my own experience I'll say, I completely recaptured my 1000 XLM deposit in 17 days,
 brought him out, and keep rolling the money that I earned on such an exchange.
At first, it may seem difficult, but I'm sure anyone can handle it.
even if you have never dealt with cryptocurrencies.