BIP 91 / 148 / JIHAN / BCC / BITCOIN UNLIMITED/ BITCOIN ABC/ BITCOIN UNITED (BTC-U) MADNESS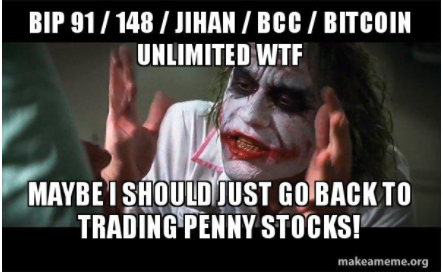 Are you confused about what's going on with Bitcoin in July 2017?
Don't worry because a lot of people are so it's not just you. The situation is not transparent and it's been made that way by design to increase volatility and create a situation in which traders with better access to knowledge get the upper hand.
Here's the deal with Bitcoin at the present moment:
1.) BIP 91 has been activated (This makes it much less likely for the proposed BIP148 a complete code makeover from happening)
2.) The possibility that things can go smoothly is still on the table assuming the following timetable goes as planned:
SegWit now needs to follow a timeline designed to give miners and node operators ample time to upgrade their software, one that must also operate within the larger constraints of bitcoin's design.

But we are not out of the woods yet...
According to a recent CoinDesk article entitled 'What's Left Before SegWit Goes Live? Bitcoin's Path to More Capacity - CoinDesk'
It's possible that bitcoin's miners could stop signaling support for SegWit ahead of the BIP 141 "lock in" deadline (although they'd risk having their blocks rejected by the network, losing the rewards).
While all nodes appear to be signaling correctly, it's hard to know exactly who is running the software – this means that miners could fail to reject a block that wasn't signaling for SegWit, continue adding new blocks on top of that block, and ultimately, produce an alternative chain.
An alternative chain i.e. Bitcoin clones and spinoffs!
There are many people that think this could be very bad for Bitcoin and could cause the whole market to incur irreparable damage.
Here are the new Bitcoin proposals:
1.) Bitcoin Cash (BCC)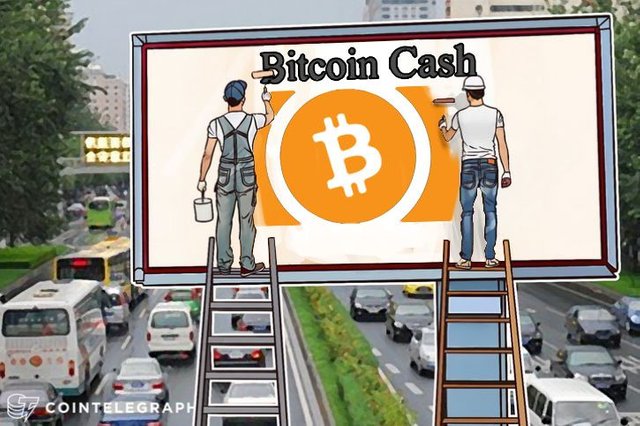 At the moment this proposed coin is already trading on an exchange called ViaBTC.com
This coin doesn't exist yet but assuming the split occurs, Bitcoin Cash will become a real coin and it's gaining a lot of support at the moment. One of the largest Bitcoin miner company's Bitmain is behind it's creation as well as Roger Ver.
Bitcoin.com owner and entrepreneur Roger Ver has appeared to support the future of prospective Bitcoin fork Bitcoin Cash.
In a tweet Monday, Ver, who was a major proponent of the now-struggling Bitcoin Unlimited, suggested projects such as CounterParty would choose the Bitcoin Cash chain over another were it to come into existence.
Its also possible that BCC are the saviors of bitcoin if the developers of Segwit have alterior motives which include making Bitcoin more centralized (bad). This is proposed in a very interesting video shared with me by @crypto-p:
What is Bitcoin ABC?
According to their website https://www.bitcoinabc.org/
Bitcoin ABC is a full node implementation of the Bitcoin
protocol. We have removed the controversial SegWit code,
replacing it with a simple, sensible, adjustable blocksize cap.
Based on my research, this is the new organization designed to support the BCC token. Bitmain and Jihan are behind this movement and it may or may not become reality in the very near future.
Finally a solution to this mess was proposed by @stan that people may have to consider called:
Bitcoin United (BTC-U)
The makers of Bitshares have proposed their own solution. Instead of the other two versions they want to know if people would be willing to embrace a new Bitcoin called BTC-U backed by the technology that drives Steemit / Bitshares and EOS.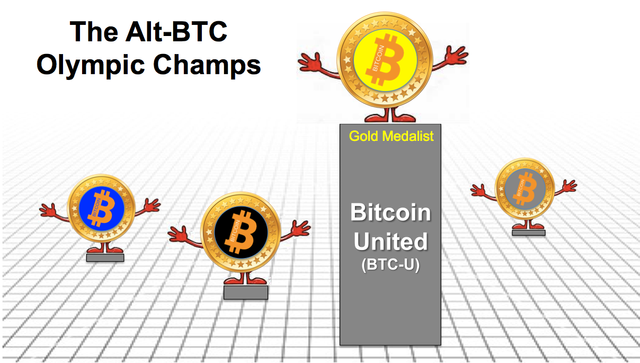 Bitcoin United gets an automatic free upgrade to EOS.io technology with unlimited bandwidth later that same year. But for now, we'll settle for having all transactions under three seconds and scalability beyond 10,000 transactions per second – enough to skip Bitcoin's next ten regularly-scheduled forking dramas.
To read more about this proposition click here:
https://steemit.com/bitcoin/@stan/bitcoin-united-btc-u-offers-3-second-confirmations-and-massive-throughput
Final Thoughts
There are enough sources that are confirming Bitcoin will indeed fork and that BCC will indeed become a real token in the near future. For example here's a quote from a recent article from Quartz 'There's a strange new twist in bitcoin's "civil war"—and a way to bet on the outcome'
Although bitcoin cash is certain to enact a hard fork in the cryptocurrency, that will matter only if it attracts enough miners to keep it going. Then, bitcoin and bitcoin cash could end up like ethereum and ethereum classic; two separate but viable coins that originated from the same blockchain. If miners ignore bitcoin cash, it will simply fade away as its transactions are rejected by miners.
Personally I'm extremely disappointed in the way this whole situation has been handled but if you've ever been through a divorce this situation may ring of 'deja-vu' and seem quite logical.
Either way we will see the outcome develop in the next few days / weeks and hopefully soon enough can put this all behind us and get back to building this budding cryptocurrency market!
If you feel like the joker in this meme than I can strongly relate: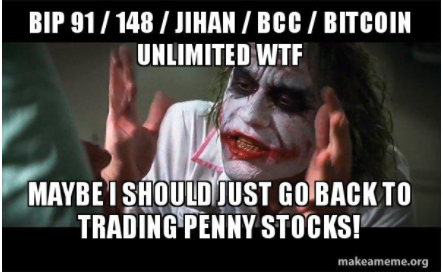 Please leave thoughts and comments below! Thanks for reading!
Source:
What's Left Before SegWit Goes Live? Bitcoin's Path to More Capacity - CoinDesk
Bitcoin Cash? Why not? Roger Ver Signals Support As New Fork Trades At $400 - CoinTelegraph
There's a strange new twist in bitcoin's "civil war"—and a way to bet on the outcome - Quartz
Bitcoin United (BTC-U) offers 3 second Confirmations and Massive Throughput - @stan