VIDY Advisors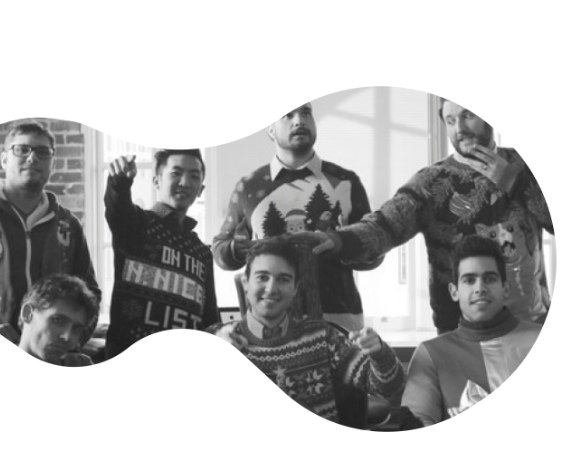 Alan Boehme -Procter and Gamble :Alan is the Global CTO and CIO at Procter & Gamble, the largest advertising company in the world, spending over$10 billion a year on advertising. At P&G, Alan leads 95,000 employees, oversees $83 billion in sales per year, and oversees 23 billion dollar brands and an additional 14 $500 million to $1b brands. Before P&G,
Doron Reuveni-Applause: Doron is the CEO and Co-founder of Applause, one of the largest software testing companies in the world. Doron grew the company to over 200 engineers, acquired hundreds of the biggest brands in rhe world as customers, and ultimately drove Applause to a successful acquisition in 2017.
Dror Shaked: Dror is the VP of Business Development at Wix.com, one of the largest websire hosters in the world. Wix.com has over 110 million users, gets 45,000 new website signups each day, and manages over 1.5% of the world's websites
Damian Marano_ Coca Cola: Damian is the Vice President of National Sales for Coca Cola, directly handling over 500 client brands and managing a team of 35 sales people at Coke. Damian has over 20 years of experience in Sales and Marketing, and maintains C-level relationships with his narional client portfolio
Creg Chambers-Coca Cola: Cola through digital partnerships and brand equity from innovative experiences and product offerings that partner Greg is the Global Group Director of Digital for Coca Cola. He has delivered hundreds of millions of dollars in estimated value to Coca companies have adopted.
Elizabeth Barelli- Medium: Elizabeth is the Head of Digital Marketing at Medium, where she leads all digital campaigns for the platform with over 70 million monthly users. Medium.com sees over 10 million posts published on the sire each year, and is within the 300 most popular websites in the world.
Kimberly Wheeler- Sephora: Kimberly is the Director of Marketing at Sephora, where she manages over 350 marketing plans for Sephora Collection and Holiday.
3ason Fuentes- RadiumOne: Jason is the founding team member of the international ad network RadiumOne, where he grew the company from 5 people to 500 people, built a run rate of $200M/yeor, and lead the company to an acquisition.
Cindy Clementz- Univision: Cindy is the Director of Strategic Partnerships at The Onion, a property of Univision Media Group, as well as at Onion Labs which is the company's in-house content agency.
Lim No Kee -UBS: Ho Kee was the CEO of UBS for East Asia and the Globol Vice President of UBS Group, as well as the Chairman of UBS Group for Fast Asia during his 15 years at UBS. Ho Kee was the Singapore Post Chairman for 10 years, and sat on the Singapore Government's Economic Planning Commitree.
Michael Von Schlippe: Michael is a veteran publisher in Asia n seming as the Managing Shareholder of Indochine Media Ventures whose portfolio includes Esquire, The Robb Report, Luxury Guide, My Pope, Buro 24/7, STAIL, and Barcode. Michael is also a Partner of PMG (Partners Media Group
JasonFang -Sora Ventures: Jason is the Managing Partner at Sora Ventures, Asia's first crypto-backed venture capital firm for digital asset invesrments, and the founder of SoraFoundation. Prior to Sora, Jason was the Head of Global Business Development at Juzix.
Boon Swan Foo -Temasek: Swan Foo is a Senior Advisor to Temasek Holdings, and the Chairman and CEO of Allgrace Investment Management Pte Ltd. He is a Senior Advisor to Singapore Technologies F.ngineering Ltd, and the former Chairman of A" STAR Technology and Research.
Boon Swan Foo-Temasek: Richard is a Member of the Singapore Public Service Commission and is a retired Chief District 3udge. Richard is the Chairman of the Public Transport Council, Chairman of the Public Guardian Board, and Chairman of the Ministry of Home Affairs' Remote Gambling Act Appeals Advisory Panel for which he is member of its Review Panel.
Information:
Website: https://vidy.com/
Twitter: https://twitter.com/vidycoin
Facebook: https://www.facebook.com/VidyCoin
Telegram: https://www.t.me/vidycoin
Medium: https://medium.com/@vidycoin
Bitcointalk: https://bitcointalk.org/index.php?topic=4513155.msg40635736#msg40635736
Reddit: https://www.reddit.com/r/Vidy/