Bitcoin sudden 400$ pump to 6800$ within minues! Was it due to Bitmex Downtime ?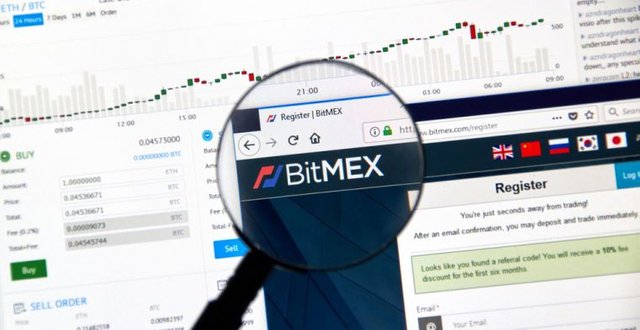 Hello Friends,
I am back today with another interesting and informative Crypto blog regarding Bitcoin recent 400$ pump today when Bitmex has gone for maintenance.
INTRODUCTION:
This morning all of us saw a sudden run in the bitcoin price around 6:30 A.M. when the Bitmex exchange had gone for maintenance where mostly leverage trading happens.Before this Bitcoin was trading around 6440$ but a sudden climb is seen in the bitcoin price within few minutes and it is supposed due to whales manipulation right after bitmex downtime.
IS BITMEX DOWNTIME AND BTC PUMP RELATED ?
Bitcoin has recently showed 200-300$ pump in recent times but a hefty 400$+ pump within few minutes after Bitmex went offline is contradictory.Many of the experts are blaming bitmex for btc price manipulation.Bitmex is a platform where people do margin trading on bitcoin and some other coins.It is considered one the major reason for bitcoin price high volatility.Major whales place long and short order accordingly.
SHORT SQUEEZE AND PROSHARES ETF SPECULATION !
A short squeeze is a rapid increase in the price of a stock that occurs when there is a lack of supply and an excess of demand for the stock.Short squeezes result when short sellers cover their positions on a stock, resulting in buying volume that drives the stock price up. This can occur if the price has risen to a point where short sellers must make margin calls, or more loosely if short sellers simply decide to cut their losses and get out. The short squeeze caused heavy losses to many short sellers within minutes due to btc pump.
While Proshares ETF decision was to come on 23 August many investors were taking short positions because there were hardly any chances of this ETF approval.But things went opposite, Bitcoin took a sudden jump and all short sellers got REKT.This is pure manipulation, how can any government agency approve ETF in these conditions.
CONCLUSION:
Bitcoin market is really very manipulative due to bitmex.Next major bitcoin resistance is near 7100-7200$.It needs some serious volume to cross it or we can say another support testing of 6000-6200$.Let's see which side it moves.
See you all in the next blog soon !
Don't forget to comment down your opinion below.
Thanks,
Sumit Kapoor
@moneyguruu