Techinical Analysis Update Omisego - 8/21/17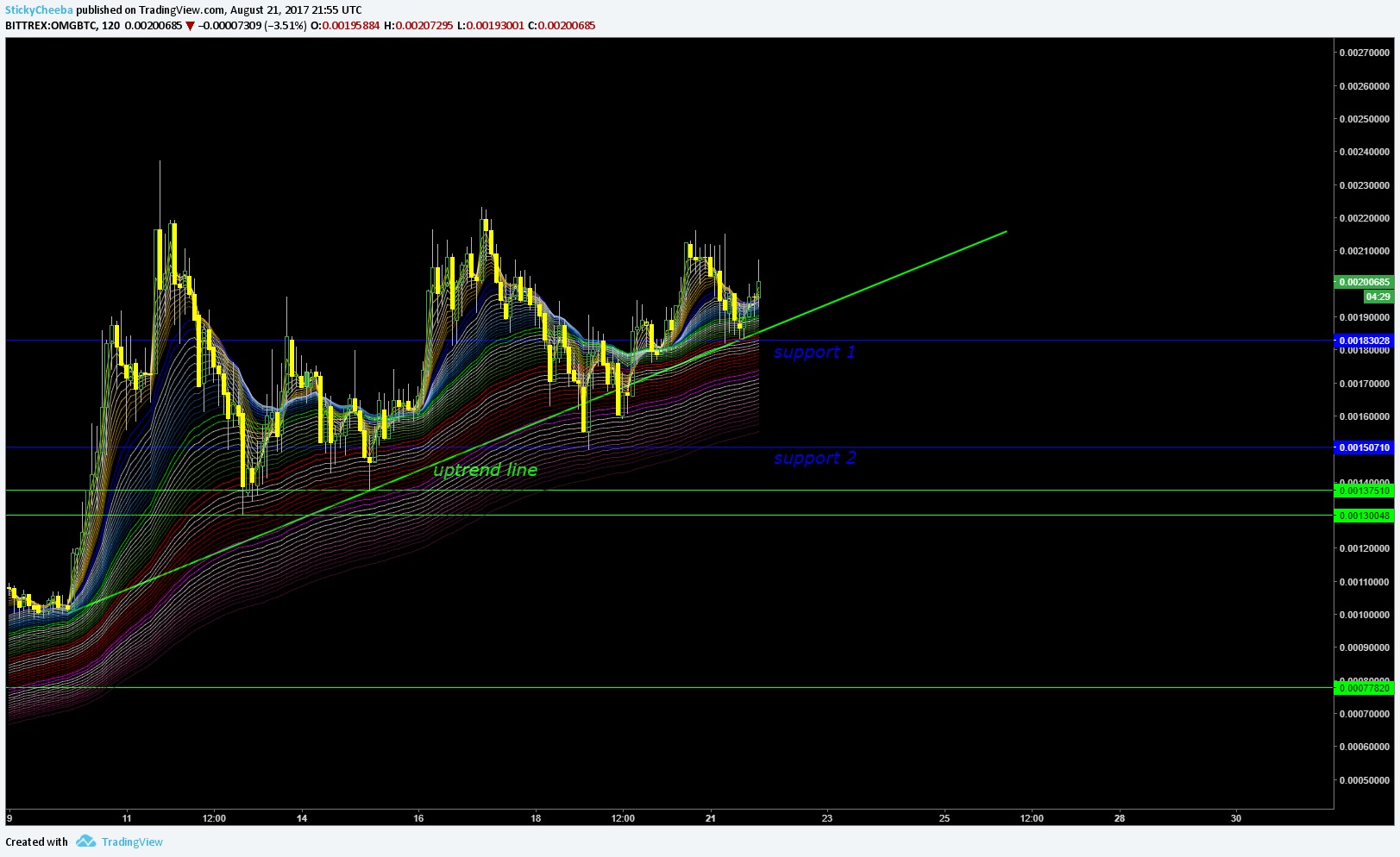 ---
Watch chart live here
---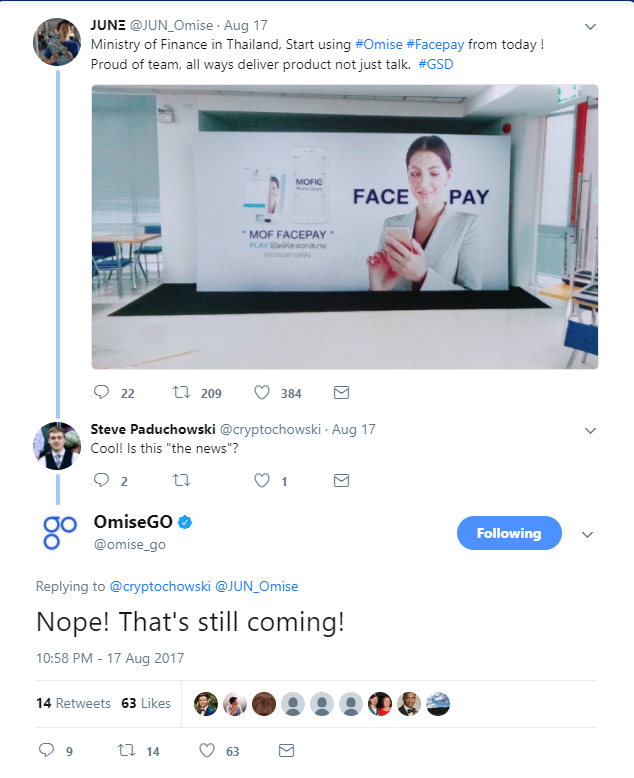 Uptrend line is still supporting the bullish trend, we have 2 supports that we will look too in case of a short term down trend.
Omisego has already met with the ministry of finance in Thailand and have set up face pay. The current conspiracy theory is that the next big partnership is with apple pay. Some are saying that IOS 8 will have face pay(you've probably seen the skateboard in the tweets) , and who better to partner with than a decentralized platform targeting a market of 420 million people. My guess is that this is the big news coming up although I am wondering what could top this.
I am hodling omisego and just using technical analysis to look for opportunities to buy the fucking dip. I would suggest that you try to maintain some patience and have respect for the OmiseGO team's plan as I believe that they will do what is best for the entire ecosystem.
---