Ethereum and Bitcoin are forming Bullish Pennants!
After making substantial moves higher, the cryptocurrency markets consolidated for the past few days. Both Ethereum and Bitcoin are setting up bullish pennant continuation patterns! A bullish pennant continuation pattern occurs when an asset makes a substantial move higher, consolidates with a pattern of lower highs and higher lows, and continues with another large move higher.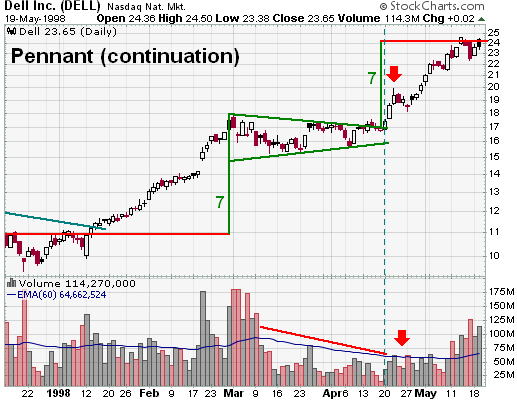 Frequently the second move higher is of the same magnitude as the first. In the chart above you can see that dell moved up $7, consolidated, and then moved up another $7.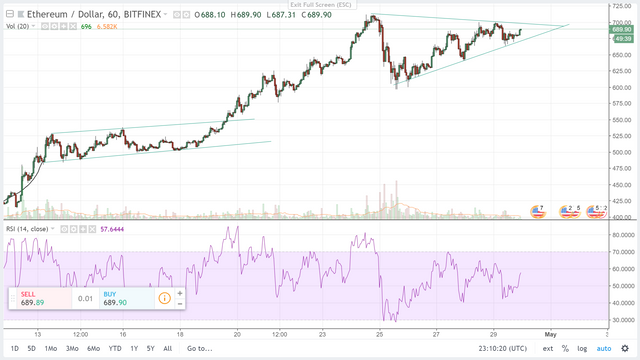 Ethereum's chart is setting up almost identically like the bullish pennant Dell formed in 1998. Ethereum moved up about $200 and consolidated in a pennant formation. If the symmetry holds, we can expect a move of about $200 higher in Ethereum over the next few days.
Above is my predicted price action for Ethereum. My short term price target is $800, but if the $200 move higher occurs we will see prices near $900!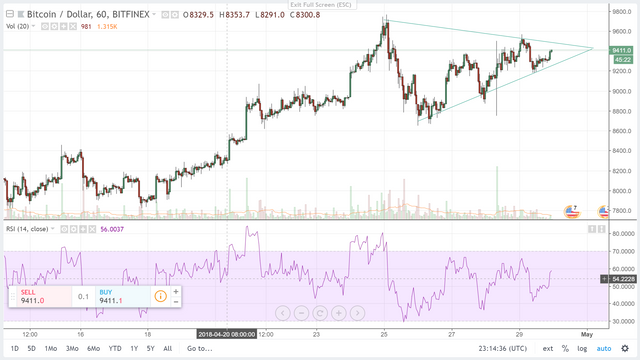 Bitcoin is in a very similar spot to Ethereum. Bitcoin moved higher from $8400 to $9700 and has now consolidated. I expect Bitcoin to also breakout of the consolidation pattern to the upside!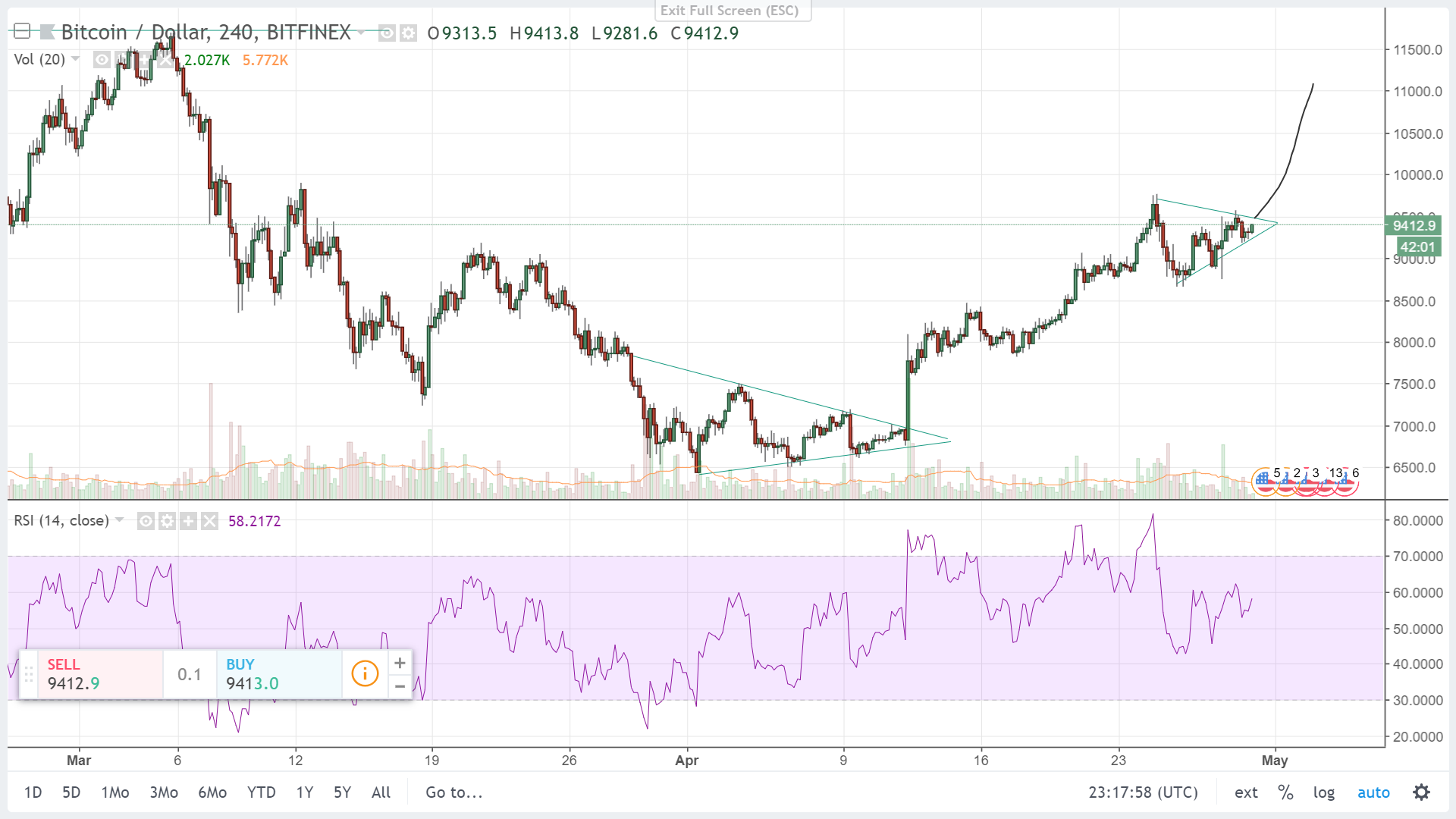 A breakout of the pennant could move as high as $11,000!
Thanks for reading and I wish y'all the best of luck!
Disclosure: I am long Ethereum and Steem