Finally Some Good News In The Crytpocurrency Market!
After months of a cryptocurrency bear market, there is finally hope for the cryptocurrency bulls! The market is making a bottom, and could breakout over the next couple of days! Below I will analyze Ethereum and Bitcoin.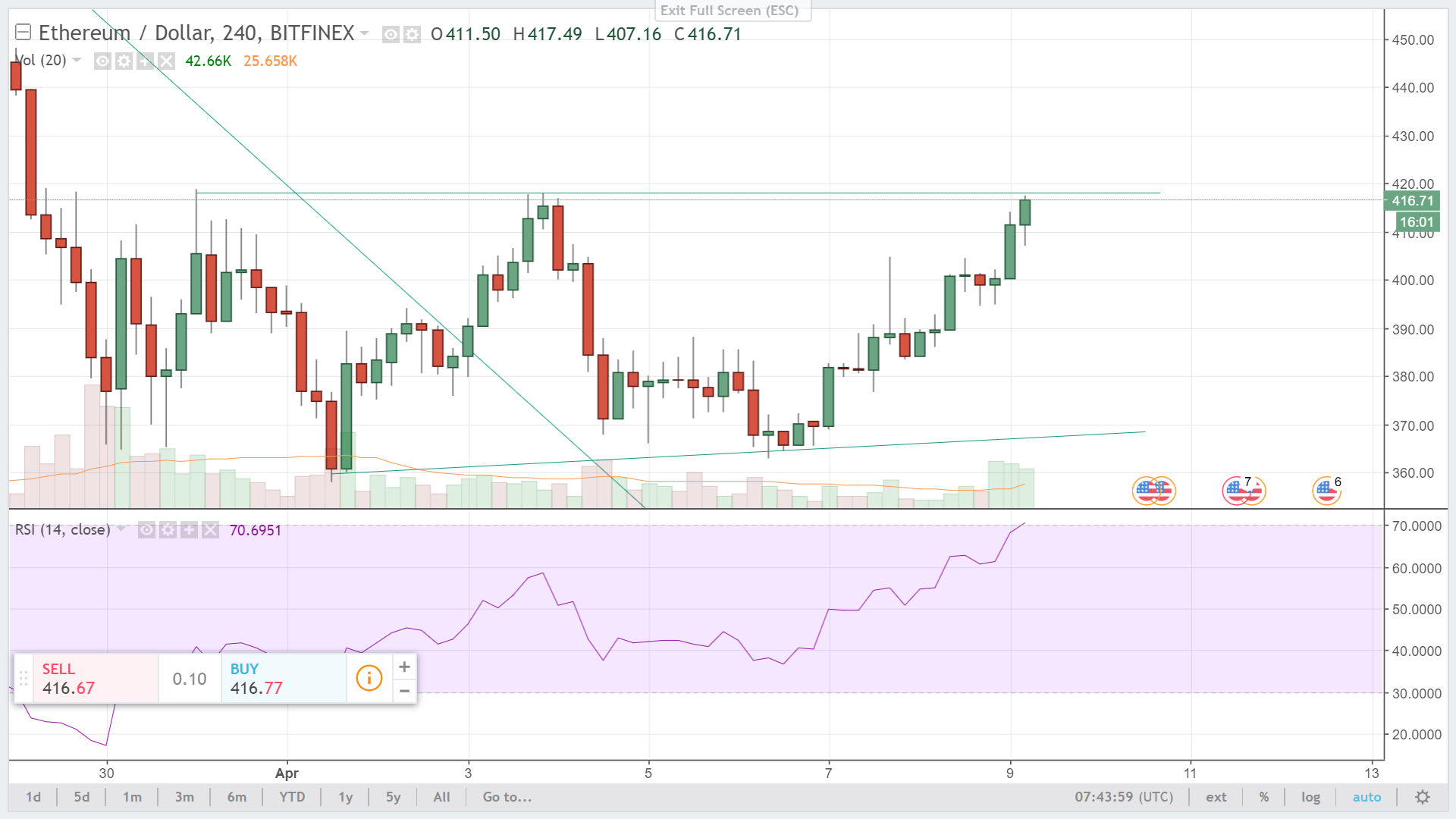 Ethereum has made a higher bottom and formed a consolidation pattern on the hourly time frame! It is currently testing the top at around $419 on ramping bull volume. I expect Ethereum to breakout of the top and form a higher high.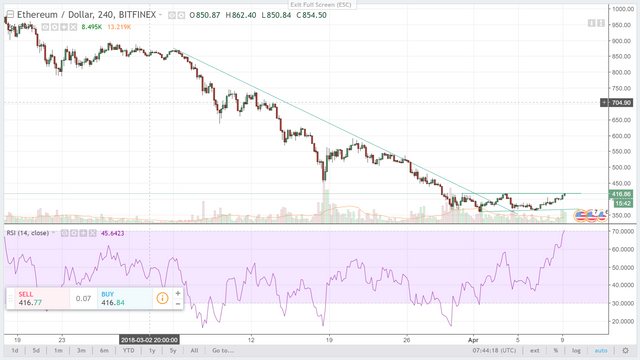 Ethereum broke out of the longer term downtrend on the last move higher, and has formed a double bottom level of support.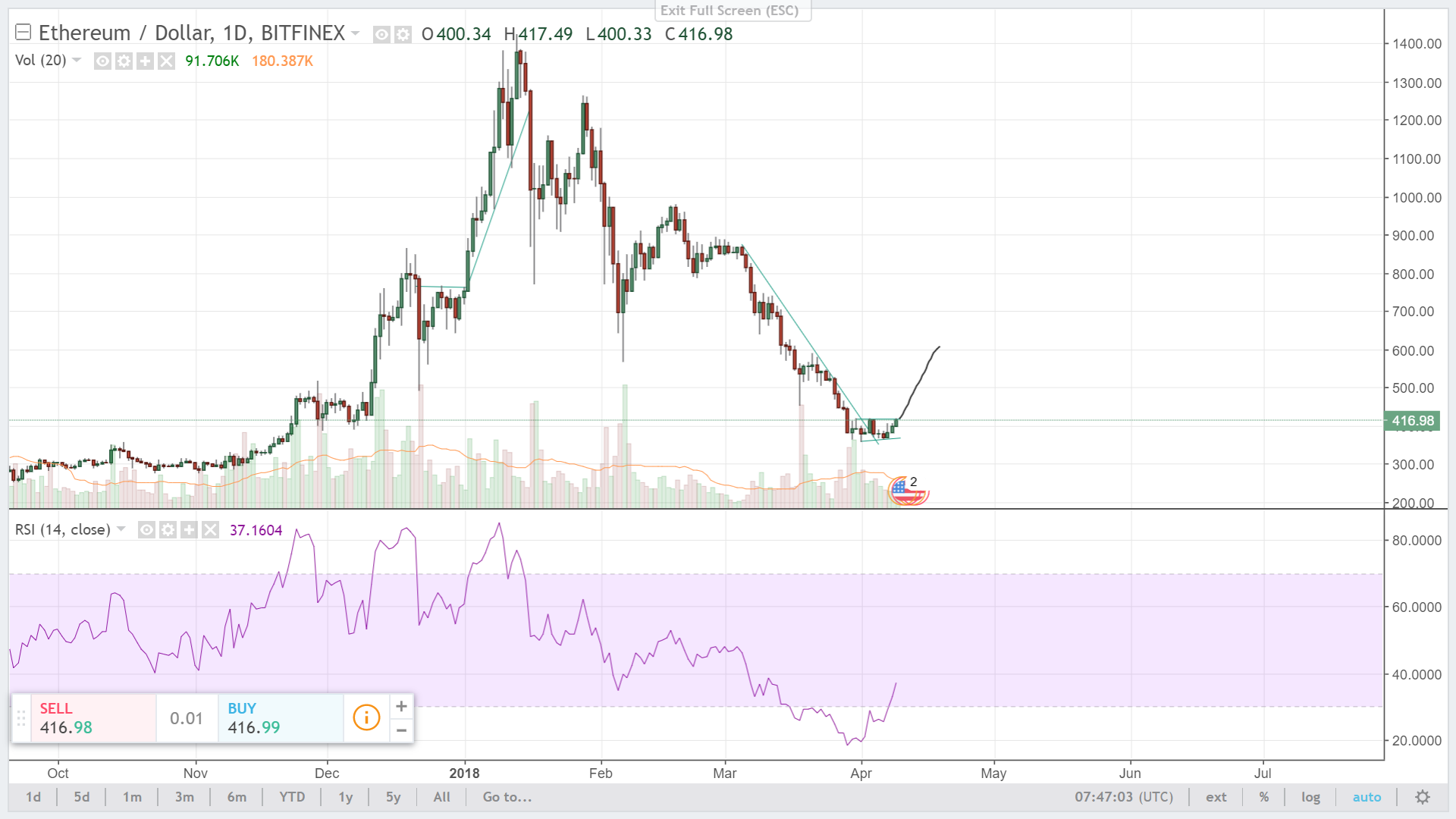 This breakout could be the start of a multiday rally back up to around $600. The charts look like the bears are flushed out of the market and Ethereum will make a U bottom.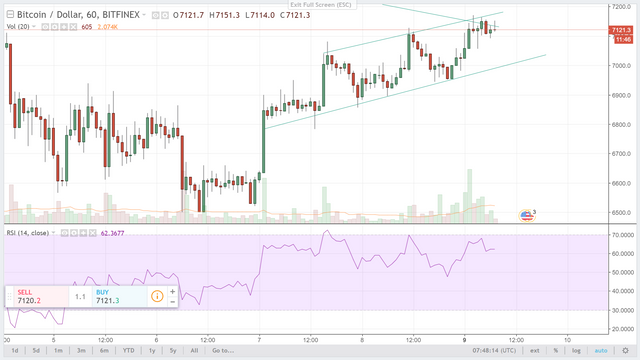 Bitcoin has formed a beautiful pattern of higher highs and higher lows following the breakout on April 7th. This is an extremely bullish pattern that is being confirmed by the strong volume on the legs higher and weak volume on the pullbacks. This is usually a sign that the pattern will keep going to the upside, or Bitcoin will break out higher.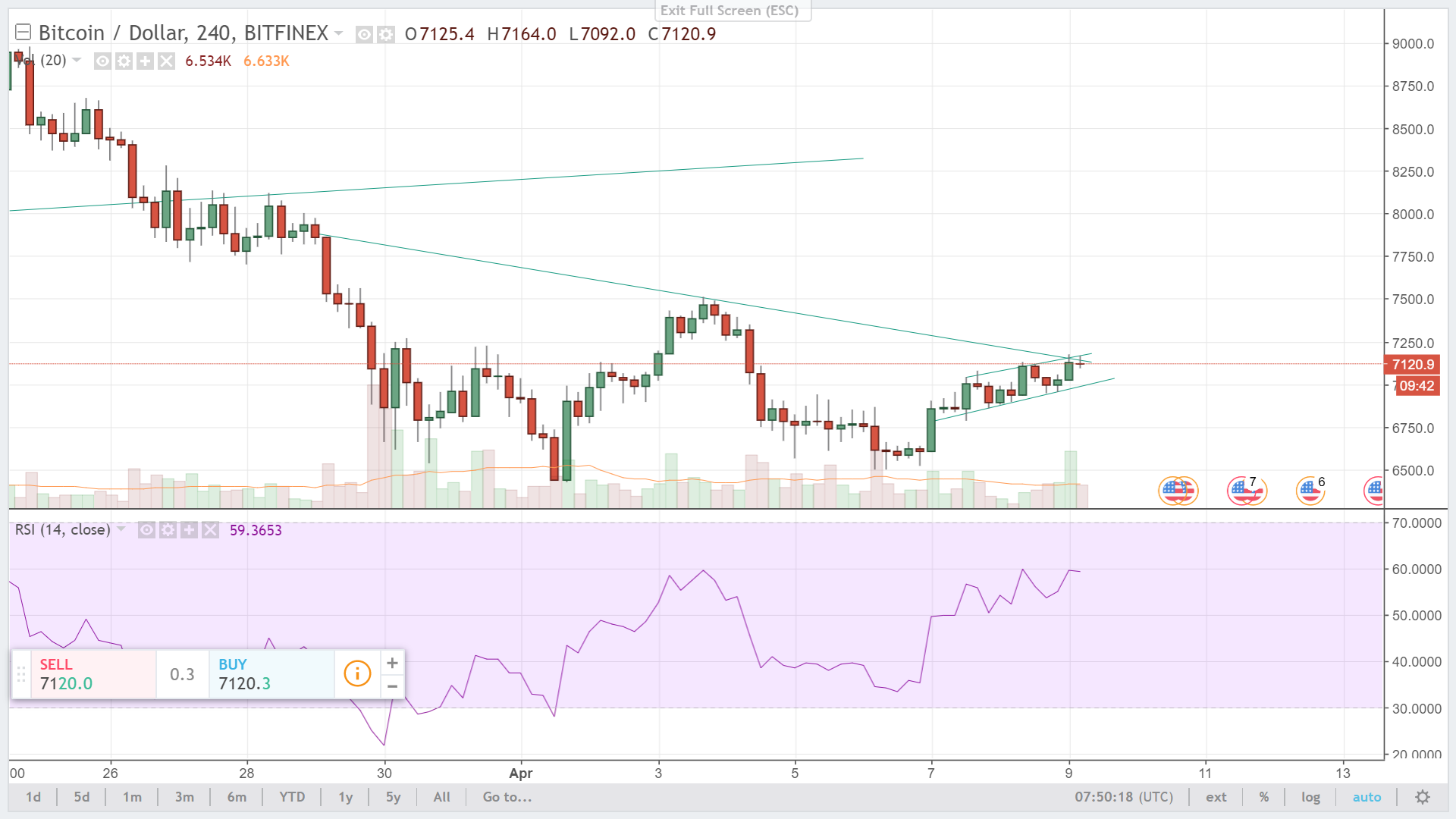 Bitcoin is currently testing a resistance level, and is most likely going to breakout. In order to create a longer term uptrend Bitcoin will have to breakout and make a higher high above the most recent top at $7500.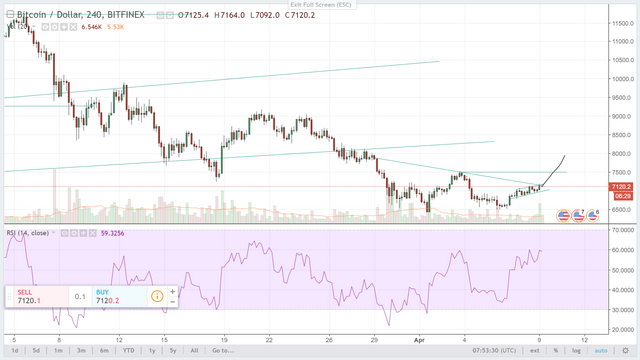 If bitcoin can continue to see buying strength, there could be a leg up to $8,000 soon!
The crytpocurrency markets look like they might finally be bottoming! Anyone with money on the sidelines should look to start buying their favorite coins into a nice rally over the next few days or weeks! :)
Good luck, and thanks for reading! As always feel free to tell me your thoughts in the comments below! :)