SWOT ANALYSIS OF VEIL PLATFORM
https://images.app.goo.gl/wJfhvLKMHcxumNmX9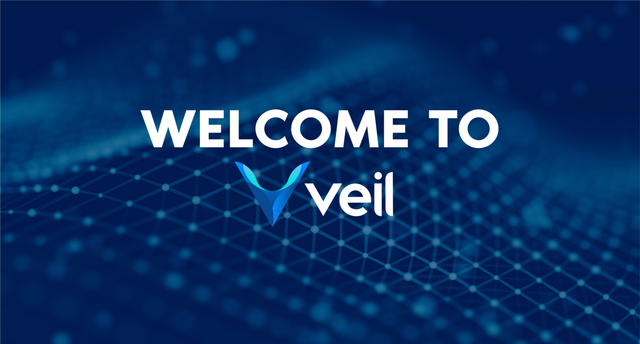 INTRODUCTION
Have you been worried about the crypto transactions you do? Do you feel you been a whale is a source of concern and can be easily traced because of the digital receipt that is left on the transaction ID? Are you skeptic that hackers will trace your account? If you are having this doubts Veil is here to help.
Veil simply means anonymity but with this veil platform it means anonymity in anonymity thats how I will describe it in lay man's language. Satoshi vision in cryptocurrency is for it to be discreet, transparent and trustworthy. Setting several transaction approval protocols that are not reversible. Conversely, the issue of KYC is beginning to infringe on the concept of anonymity and other means to view the transaction ID on ledgers that will keep history. So veil is designed to settle that. Veil is built on the Zerocoin protocol which was designed for privacy because of the public nature of the blockchain ledger. Zerocoin protocol was initially proposed to be on the blockchain network as a branch chain but the blockchain community never accepted. The developers went ahead and made it a standalone. So veil is using the platform to create a unique and standard blockchain process for anonymity and privacy.
With the Zerocoin platform is also the RingCT blending together to create a platform where transaction ledger can be destroyed and leaving information just between the sender and receiver. What it means is that A can send 1000$ worth of XZC to B and he receives it, while the public ledger is undetectable owing to the fact that the veil platform has destroyed it.
https://images.app.goo.gl/pqx77BFWh26a2mNB7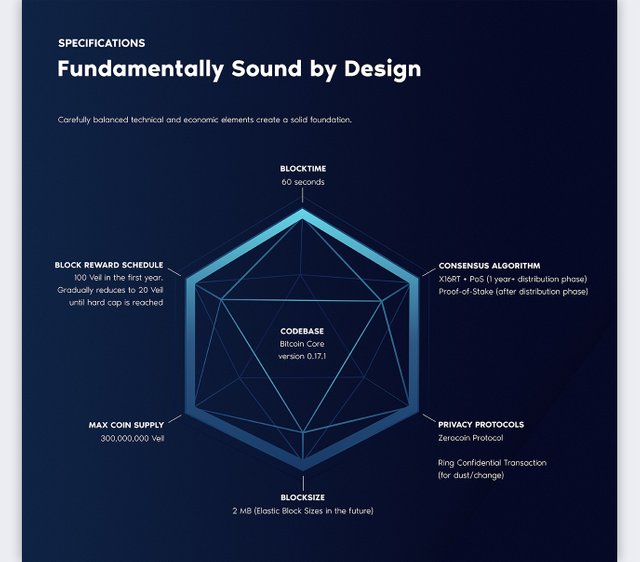 In light of the forgoing this article was written to review the SWOT analysis of Veil platform. SWOT means Strength Weakness Opportunity Threat this is a model use in analyzing the efficacy of a project, it helps individual or company to access the depth a particular project has. So let's look at Veil.
Strength
The project is just starting but shows a lot of strength to succeed. Privacy in cryptocurrency is very essential and everyone knows that. Older projects like Monero and PIVX that are also privacy coin are doing very well. Veil has come with a unique POS and a sophisticated team that re working round the clock to make Veil number one privacycoin. The team are working on three key areas USABILITY, TRUST AND ADOPTION. This will put veil in the fore front and equal to competition and challenges.
Weakness
Projects are not always 100% fool proof things could go wrong. But this team has shown resilience in making Veil to succeed. There was no ICO, coin already listed in the coinmarket and in about three exchanges. Other weakness could be a member going rogue but team has shown so much level of trust and transparency.
Opportunities
Crypto adoption is just getting started so this a good time to start. The crypto market is huge and going to go bigger. Being a privacy coin so many would want to deal with the project thee by giving it the boost it needs.
Threat
Since the project did not conduct ICO there was no such much publicity in the crypto sphere. But I am sure that will be handled with the current bounty program that is ongoing. Another threat could be the competition that could come from another team. But the team are already ahead with a unique POW and POS to offer mining and stacking. The combination of the RinbgCT and zerocoin protocol is also awesome to keep privacy in check.
Conclusion
This new Project has gained recognition in the crypto sphere already just that more publicity is needed. Do well to check the project out on
Website: https://veil-project.com/
Reddit: https://www.reddit.com/r/veil
ANN Thread: https://bitcointalk.org/index.php?topic=5065331.0
Telegram: https://t.me/VEILProject
Discord: https://discord.veil-project.com/
Linkedln: https://www.linkedin.com/company/project-veil/
AUTHOR'S DETAILS
Bitcointalk Username: @baoli
Bitcointalk Profile: https://bitcointalk.org/index.php?action=profile;u=1223251;sa=forumProfile
Veil Address: bv1qr6ks23p8yv4j9tc3fmtd0lt7nyvmc9mzn3zlt3