VEIL PROVIDING THE BEST AVAILABLE BLOCKCHAIN TECHNOLOGY FOR PRIVACY
https://images.app.goo.gl/4Kk3RBtFvzQq9hk66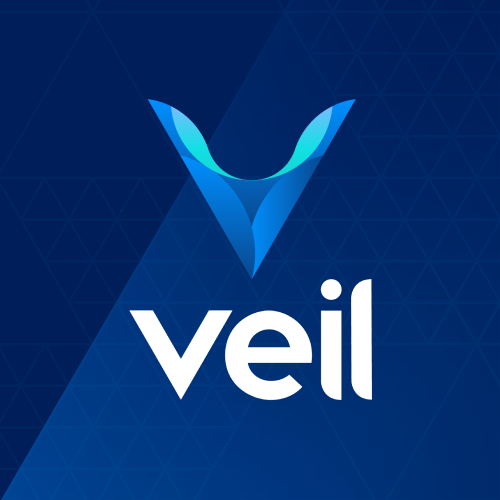 INTRODUCTION
Hey crypto lovers hope you all are having a good time. Last time I brought you a review of this unique platform that deals with transaction privacy and anonymity and the name is Veil. Today we will be discussing the core technology of the platform. Read on!
Satoshi Nakamato designed Bitcoin as a digital cryptocurrency and when one hears crypto, we all know it has to do with computation. People quickly assumed transactions can be done anonymously without trace, some started using it for illicit business. But over time people tend to discover that transactions can really be traced to users because their transactions are on the open ledger of the blockchain, for example Bitcoin blockchain. For instance, if you hold a coin in a wallet owned by Coinbase or wallets that have your KYC it is easy for transactions to be traced to you. So, with this people started craving for real privacy coin and over time few have been developed.
All round, the development of privacy coin has evolved over time. Despite the time and fund put in to develop coins that are purely private both in privacy and anonymity. Monero has been the most popular privacy coin and mask's its transactions. It has a very good brand and marketing team. Monero allows its transactions to be masked by mixing the computational language to keep the transaction anonymous but this is done by sender having the option of choosing for the transaction should be anonymous or not. What it means that if the sender erroneously choose not anonymous then the transaction becomes not open to the public. There are other privacy coins like ZCASH, PIVX, BTCP, ZCOIN, DASH, VERGE, NAVCOIN, PARTCL, DEEPONION. Most of this mentioned coin use either bitcoin protocol, Zeroprotocol and ZK-nark. These systems are unique in their own way and can provide their transactional anonymity at their own level. Conversely, Veil is bringing in a top notch approach to the privacy coin community.
https://images.app.goo.gl/rD8ju3V2xGD7c1P8A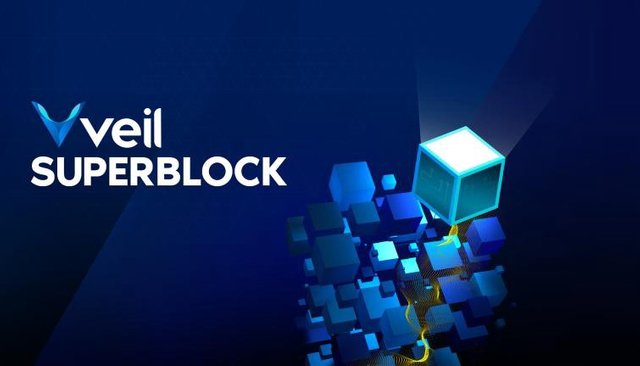 VEIL TECHNOLOGY
The veil privacy coin is designed to alter the status quo of normal blockchain transaction and security protocol of crypto space. It will achieve anonymity through the use of ASIC – resistant X16 hashing algorithm which protect veil transactions by masking it with another layer of protection or computation. That is why when compared to other privacy coin, veil offers a unique privacy anonymity during transactions. Transactions are left in layers you don't have to worry about if you erroneously make a transaction not knowing if it is anonymous or not. It will always have to be private and anonymous. This could be achieved by the combination of Bitcoin version 0.17.1 and privacy of Zerocoin protocol cryptography to maintain privacy. Veil is pursuing a 100% anonymity by building layers of protection that if you erroneously send transaction it will always be anonymous.
The team behind Veil are seasoned and experienced they combined different computation algorithm of various privacy coin aside the Bitcoin protocol and Zerocoin protocol, they added the RingCT privacy from Particl (PART) to achieve complete privacy basecoin transaction as technology evolves.
CONCLUSION
Veil has elevated privacy coins by offering fantastic technology and computation blockchain can offer. This project has a great future and do well to get involve as soon as possible. Its already trading on exchanges and its on coinmarket.
know more about Veil here
Website: https://veil-project.com/
Reddit: https://www.reddit.com/r/veil
ANN Thread: https://bitcointalk.org/index.php?topic=5065331.0
Telegram: https://t.me/VEILProject
Discord: https://discord.veil-project.com/
Linkedln: https://www.linkedin.com/company/project-veil/
AUTHOR'S DETAILS
Bitcointalk Username: @baoli
Bitcointalk Profile: https://bitcointalk.org/index.php?action=profile;u=1223251;sa=forumProfile
Veil Address: bv1qr6ks23p8yv4j9tc3fmtd0lt7nyvmc9mzn3zlt3