Lesson 24 - Customize RSI Alerts & Multiple Charts, Pro Features of Trading View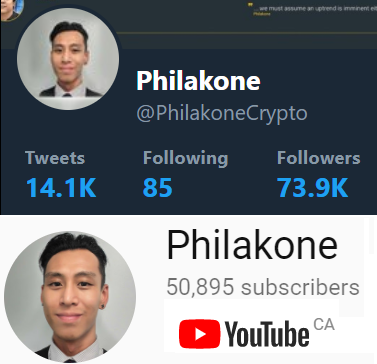 I have personally been on and off using Trading View paid features. Though lately I've been too lazy to manually customize TV and have found the multiple chart features very handy. In addition to that, the RSI alerts feature is a must have for me that notifies me of overbought / oversold regions. This is how I set it up and I hope it can give you insight if you've been thinking of purchasing TV for their additional features.


My Comprehensive List of Tutorials
Please consider upvoting if it has helped you
Please consider purchasing me a 33 ft' yacht
if you have reached incredible success
Lesson 1 - Bitfinex Tutorial - How to Customize and Set Up Bitfinex
Lesson 2 - How to Analyze Candlesticks Charts with Strategy
Lesson 3 - Moving Averages
Lesson 4 - Relative Strength Index RSI with Advanced Strategy
Lesson 5 - MACD and Histogram
Lesson 6 - Margin Trading Long, Shorting, Leveraging
Lesson 7 - Basic Risk Management
Lesson 8 - Fibonacci Retracement Part 1
Lesson 9 - Fibonacci Extension Part 2
Lesson 10 - Laddering
Lesson 11 - How To Interpret Time Frames
Lesson 12 - Swing Trading Advanced 55 EMA Strategy
Lesson 13 - Introduction To Elliot Wave Theory
Lesson 14 - Using a Basic Excel Tracker for Risk Management
Lesson 15 - Automatic Stop Sell/Buy Executions
Lesson 16 - Advanced 55 EMA Strategy with Time Frames and MACD Part 2
Lesson 17 - 6 Hours Live Trade Scalping. Growing $2,000 Account into $3,500
Lesson 18 - Bitcoin BTC Feb 6 - BTC Update - Summary of ABCDE with live play.
Lesson 19 - Elliot Wave Theory, Fibonnaci Retracement & Extension (Combined with Feb 11 BTC TA)
Lesson 20 - Advanced Elliot Wave WXY With Feb 11 Technical Analysis
Lesson 21 - Using Elliot Wave, Fibonacci, And Extensions To Obtain Targets (Combined witFeb 11 BTC TA)
Lesson 22 - Risk Management, Channels, Fib Retracement, Fib Extension. Summarizing Feb 11 BTC
Lesson 23 - Fibonacci extension, Fibonacci Retracement, Elliot Wave, Shorting, Playing Downtrend - Summarizing Feb 21 BTC + ETH
Lesson 24 - Customize RSI Alerts & Multiple Charts, Pro Features of Trading View
Twitter - https://twitter.com/PhilakoneCrypto
Youtube - https://www.youtube.com/user/philakone1
If you think I've helped you tremendously, donate crypto to my dog's tequila / vodka problem.
BTC: 3FYAk7kMXP21S2hFvr7GrANAEDwxknCjCS
NEO: ANNmGUDAoFZs52dEkckQoL1vw34sxiV4Ey
EOS: 0x4236637ec78f4a9a4627d52829a68cdc6eb292a7
Ethereum: 0x4236637ec78f4a9a4627d52829a68cdc6eb292a7
LTC: LPHXW5WGSSES6RkZ9VXQe76YdLPCUWH1Ev
Bitcoin Cash: 1MaR7nSeVTbu894Xf8gLTNK6xvKZ2hNpbx
XRP Address: rLW9gnQo7BQhU6igk5keqYnH3TVrCxGRzm / Wallet: 2640750089
The ultimate goal is to help the crypto community because I think there's a lack of these type of videos. I want to share everything I've learned because knowledge is only power if passed on. These are educational videos intended to teach how to think through thought-out rationalization.
DISCLAIMER:
Legal stuff here. I'm not financial advisor. This is just my opinion that I'm sharing with the community. All information is for yours to process how you wish.