Bitcoin Awareness is Back!
Hello friends...
We wanted to send you an update on some exciting things we have been up to! Besides ramping up new facilities, and optimising our infrastructure (stay tuned regarding these!) we also continued with our Bitcoin Awareness campaign.
Since the hype around 2017 price booms has faded it was a perfect time to remind everyone blockchain and cryptocurrency are still making waves. Most recently, we attended CoinDesk's Consensus Conference in NYC and launched satirical protest to get the media's focus on Bitcoin once again. We wanted to have them talk about something deeper than Bitcoin price fluctuations.
At this staged demonstration a large crowd of "protesters" walked around the conference center with some comedic signs and a banner. You can read the Mashable coverage of it here.
Our CEO Marco Streng shared an open letter explaining that the protest was meant to show that legacy industries that have failed to innovate for consumers are quickly being replaced by decentralized blockchain solutions.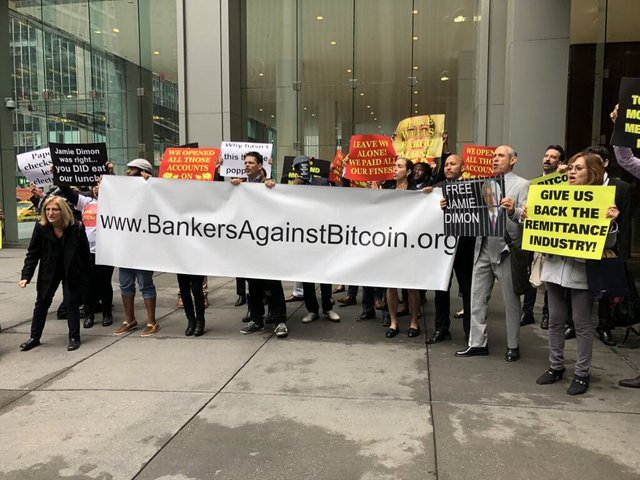 Additionally, we wanted to respond to Warren Buffett's recent negative comments about Bitcoin, so we put Billboards all around his office reminding him of some important facts.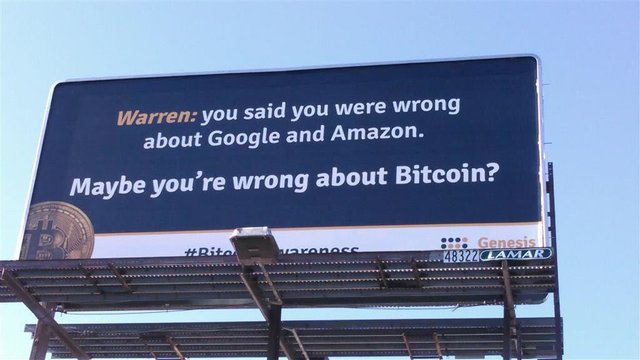 As more and more people begin to recognize that cryptocurrency is going to change the world, the community will grow and that is a benefit to each and every one of us. We hope you support our approach and as always, we are thankful that you chose us in this journey. Stay tuned, because we'll have more updates coming soon, along with news about available hashpower and other special projects.
All the best
the post is send me a mining company..that why i shear it...
Have a look at post and tell me about your views in the comments bellow....