Physical Lealana Litecoin and Casascius Bitcoin
Behold
Since a child, I loved physical coins. Especially physical cryptocurrencies. They're truly unique in today's world.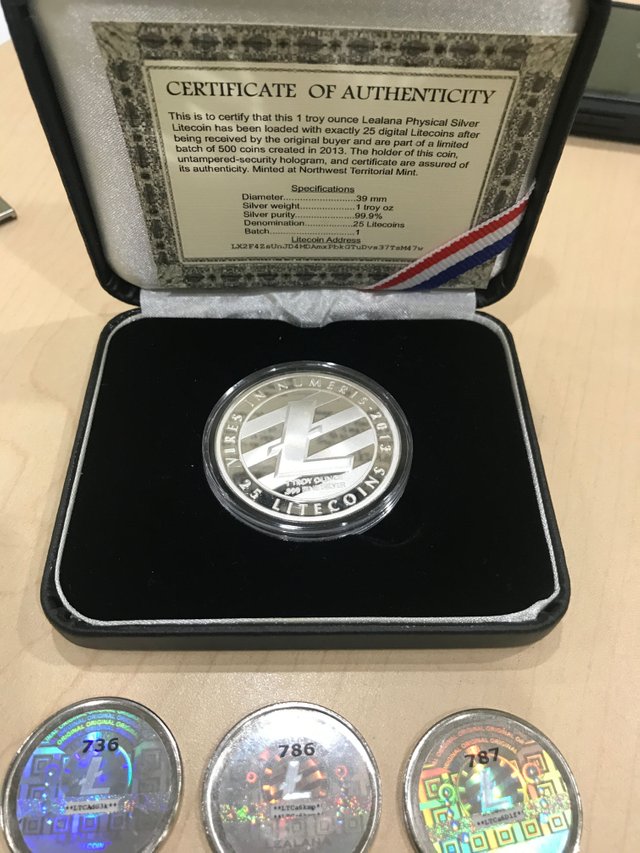 Lealana
I bought the first batch of coins from Lealana in 2013. I like coins like this--I always thought they were very cool and novel. So check these coins out! This is from when they were funded by Lealana, before legal matters came into play and Lealana could no-longer fund the coins themselves. Instead, buyers needed to fund the coins.
The top coin is a 39 mm 1 troy oz silver coin loaded with 25 Litecoin onto it. Below it are 3 nickel-plated Lealana coins loaded with 1 Litecoin each. They are batch numbers 736, 786, and 787.
Pretty, eh? :) Physical coins are a great idea for saving because they are easily "out of sight and out of mind" without it being as easy to lose. Well, it is easier to lose; however, you gotta be careful about that. I still feel that data is easier to lose than these things :)
Casascius
I used to also have a 2013 Casascius Coin--also funded by Casascius. Honestly, I'd like it back considering the individual who purchased it never paid me! (Update: yes, I was paid--there was a misunderstanding. Blocks being orphaned. Blockchain stuff. Thank you @charlieshrem for buying the Casascius coin off me!)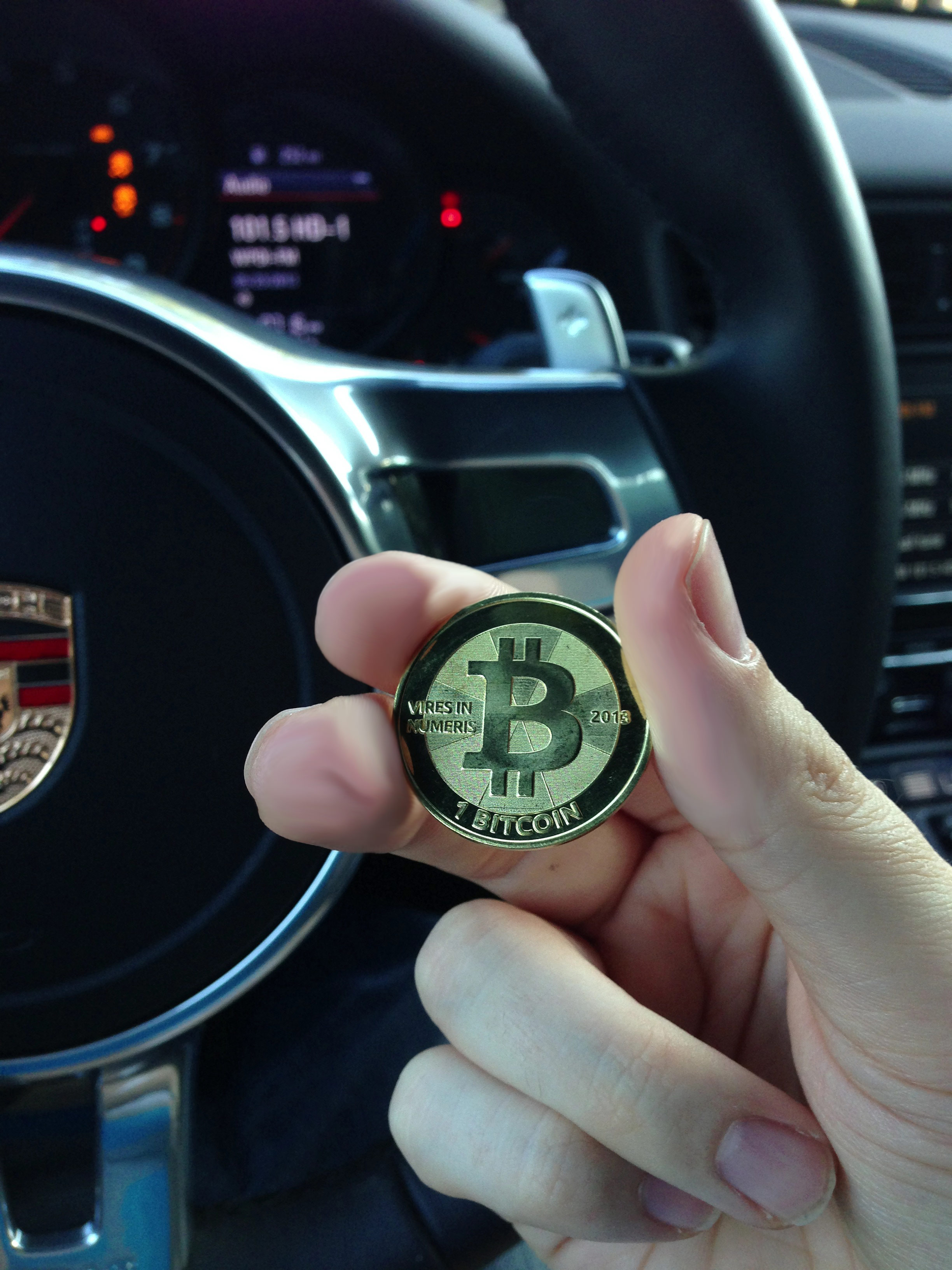 Current Worth in USD
25 LTC Lealana Coin (troy ounce silver): $1,175 liquid, and even more to the right collector. (Perfect condition!)
1 LTC Lealana Coin (nickel-plated): $47 liquid, and even more to the right collector. Great condition.
1 BTC Casascius Coin (brass-plated): $3,081 -- sold for 1.2 BTC.
Interesting Fact
For security purposes, the prints of my fingers/thumbs were distorted. Just sayin'. :)