Bitcoin Smart Money Sentiment 10/18/18 – Smart Money Sentiment Remains High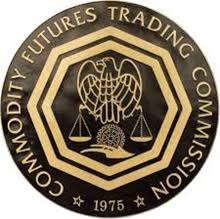 The more time passes, the more I get become convinced the $6k level is the floor. Every other day we get news about the institutions entering the Crypto space. In addition, every other day we get news about where the Crypto space will be long term.
The co-chief investment officer of one the cryptocurrency industry's largest investment firms said that he expects the next bitcoin bull run to carry the cryptocurrency market cap 1,000 percent above its current valuation.
"If you look at that next bull run, I think the crypto space overall could hit 10x from here."
In the meantime, he said that he believes the cryptocurrency market has hit a bottom and will remain range-bound until the next catalyst arrives.
Source
During an interview with Ran Neuner on CNBC's Crypto Trader, Coinbase alum and crypto investment firm 1Confirmation founder Nick Tomaino stated that the valuation of the crypto market can reach a trillion dollars off of speculation alone.
He said:
"I see investing and speculating as adoption. I think it is possible that crypto gets from $200 billion to several trillion on just that [speculation]. From my perspective, what I'm seeing globally in terms of viewing this new investable asset class I think that's possible."
"My view is that the most important macro trend of our lifetime is people increasingly distrusting governments and large institutions. I see it more as kind of a gradual movement into crypto, I think it's kind of a gradual and cultural shift from people trusting large institutions and governments to using the blockchain."
Source
I see this optimism in the Bitcoin futures through the commitment of traders as well.
The Commitments of Traders (COT) is a weekly market report issued by the Commodity Futures Trading Commission (CFTC) listing the positions held by commercial traders and the "Smart Money", the hedge funds and bank institutions in various futures markets in the United States. Since the COT measures the net long and short positions held by speculative traders and commercial traders, it is a great resource to gauge sentiment in the Markets.
Exhibit 1 - Smart Money's net position continues to move from left to right and upward.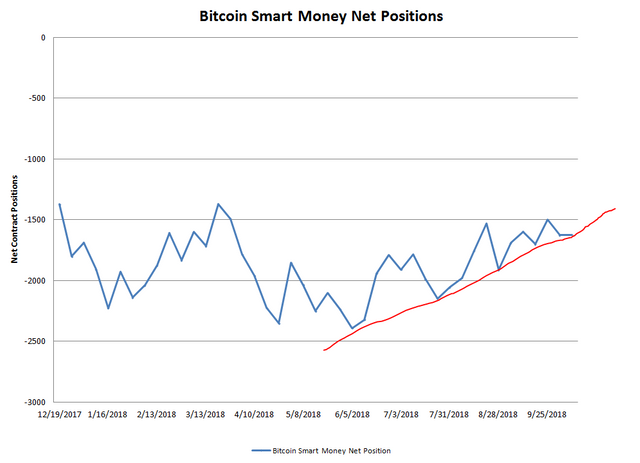 Exhibit 2 - Smart Money sentiment remains near all-time highs, while price continues to consolidate.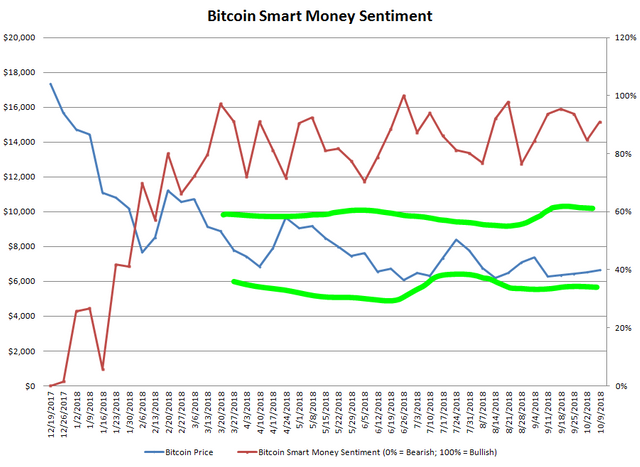 It's good to see so much long term optimism and 10X plus future valuations and forecasts, but we need to eat the elephant one bit at a time.
One can day trade based on their various trading methodology, for example:
[BEFORE]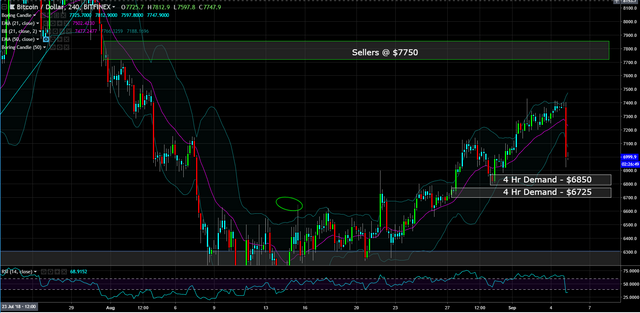 Crypto Analysis Report 9-5-18 Bitcoin Drops Below $7k
[AFTER]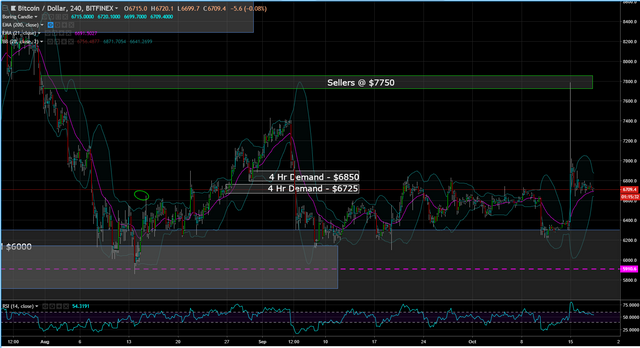 Or one can accumulate and HODL if the believe in crypto and agree with the 10X plus future valuations and forecasts.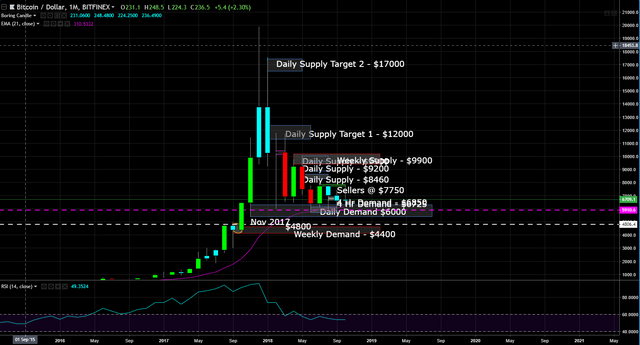 This post is my personal opinion. I'm not a financial advisor, this isn't financial advise. Do your own research before making investment decisions.

---
Published on



by rollandthomas
---