Most People in Crypto Don't Really Care About a Financial Revolution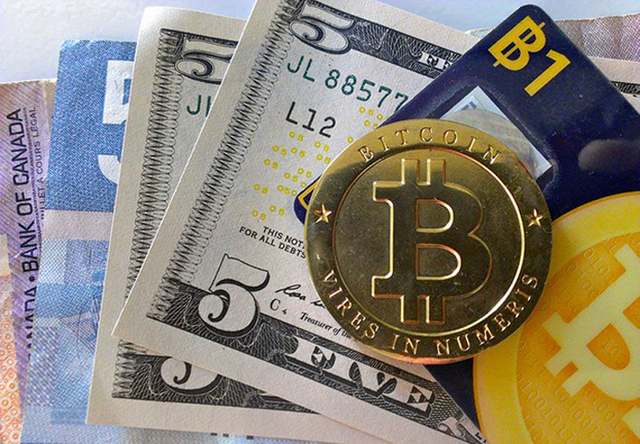 This will earn me hate and ridicule, but I'm gonna do this anyway. Rant time.
Way back when I first got into bitcoin, it was around $10 a piece, and bought a bunch. It never crossed my mind that we could one day see bitcoin at $7000 - let alone $20,000 - a piece. Sure, I knew that everything was possible, but it was still never a thought that I gave attention to.
I originally got myself a bunch of bitcoins to use for - ahem - alternative purchases.
The point of bitcoin, a digital currency, was to be used as a currency. Quite the concept. The allure of BTC was that it wasn't controlled by the government, or a central bank. It was obviously something a libertarian myself could appreciate.
The idea of bitcoin was sold to me as the currency of the future.
Notice how I say "currency"?
Then the price started to spike, hard. And quickly enough, bitcoin was worth $100, then $200, $500, $800 dollars a piece. It made a lot of people into millionaires. All those people who had bought their bitcoins very early, even when it was below my personal $10 entry point.
Even people outside of the crypto sphere heard about these "bitcoin millionaires" who had sold their bitcoins and bought beach houses, cars, cocaine and expensive whores.
Bitcoin became a hot topic, and despite a few slumps, it's been rising in value to this very day, recently reaching all-time highs.
So, does this mean that we're closer to a financial revolution brought forth by cryptocurrency?
Hell no.
You see, as it began to rise in value, bitcoin moved from its original purpose - that being a digital currency - to an investment. People started to buy bitcoin because its value is rising, and could rise exponentially in the future.
Not that making investments is a bad thing; I've made my money mostly on crypto investments, after all.
However, the question no one seems to be asking themselves is this: what's the endgame of all these crypto investments?
To be used as crypto? To be used to buy a house, a car, groceries? No, the endgame is to ultimately dumping them into fiat profits.
Because that's what people really care about: how much fiat currency can I make off of these crypto investments.
It bugs me because, in the midst of all this, the original, and awesome, point of cryptocurrencies seems to be lost. Crypto was supposed to offer us an alternative to the state-controlled fiat currency that will ultimately fail us, and make us poorer. It was supposed to be an alternative to the spying and control that we're subjected to when using government money.
I've been following people in crypto for a long time, and I'm afraid a lot of people would take quick fiat currency profits over a global financial revolution any day.
It can be seen in the popularity of bitcoin, for instance.
What's bitcoin good for? It's expensive and slow; confirmations take an average of 300 years, and transaction fees keep climbing so high there's no real point in even using it. So, it's already worse than fiat currencies. Store of value? Well, maybe, kinda, the volatility does make it a failure as a store of value, as well. Gold is still a much better store of value if you're looking for one.
So, again: what's bitcoin good for? It can't be used as a currency, it sucks as a store of value, so what's it good for? An investment. Certainly not as a currency.
Ethereum is predicted to be the next bitcoin now. And already the blockchain is failing; confirmations are getting slower, and we're seeing the same things happen that are happening with bitcoin.
So, why are people buying ethereum? Because the value is going up.
And hey, don't get me wrong. Of course, it makes sense to make good investments, and we all need fiat currency to live right now, and who doesn't like profits. I certainly do, and I've made profits in crypto that I'm happy about.
I'm just annoyed by this stupid hype over coins like bitcoin and ethereum because all they do is stand in the way of an actual crypto revolution that could be brought to us by a better blockchain.
Well, I guess there's no hype for any coin right now, but you get the point.
You know, like one with three second, free transactions, and great scalability.
Despite what people may feel about Steemit, the site, or even Dan - and there certainly are a lot of mixed feelings out there - the STEEM blockchain is the best blockchain currently out there, and the best bet right now to bring us a digital currency that can actually compete with the government currencies in usability as an actual currency.
It's possible, maybe even likely, that a better blockchain gets developed in the future, but right now it's safe to say that it's the best one.
And the more BTC's value rises, the more annoyed I get. Same with ETH, to be honest.
What I want to do is buy everyday things with cryptocurrencies. Not just hold them and hope for a price surge, I want a revolution now. I want not needing to cash out crypto anymore to do stuff with it.
I want people to abandon shitcoins like BTC and ETH, because they are in the way of something much greater than some quick bucks on your bank account.
Full blocks, skyrocketing transaction fees.. bitcoin user not affected, huh, right guys?
No wait...
Well, there's one great thing in crypto right now. The fact that DOGE revolution will be forever. One day, we will be buying Hot Doges with 1 DOGE, and my 1,000,000 DOGE will feed me for a long time.
To the moon.