People ask what Crowdfunded Crypto Mining is
Crowdfunding combines the best of crowdsourcing and microfinancing. It brings together various individuals who commit money to projects and companies they believe in and want to support. It's a young market and growing very quickly. In fact, it's transforming how people behave with their money. It's also transforming the ways businesses raise capital today.
Crowdfunding is getting a lot of press lately and it should. It's turning into an accepted process to raise money for an idea, product, or entire business. Entrepreneurs now have crowdfunding as a finance option when they're thinking about financing their business. Crowdfunding can be a complement or substitute for traditional forms of financing, like angel investing, venture capital, and bank loans.
But with different flavors of crowdfunding to choose from, which is the right one for an entrepreneur to choose? That's the subject we'll explore in this article.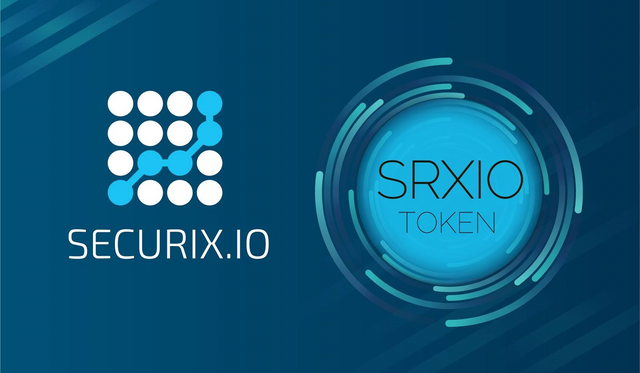 Which Is Right for My Business?
It's important to understand that there are various kinds of crowdfunding and each comes with its own strengths. We'll look at each type of crowdfunding, define how it works, and see if it's a good match for your business.
Equity Crowdfunding:
To get a business off the ground or to provide it with capital to really grow, entrepreneurs have typically turned to outside investors. In this scenario, they sell off a piece of their business to an investor (or group of investors) in return for their capital. Crowdfunding has its own version of this type of financing: equity crowdfunding. In this model, investors can invest as little as $500 sometimes to buy a small share in a business. Companies like AngelList, OurCrowd, Seedrs, and others are the leaders in this space.
Benefits
Larger Amounts of Money:
When compared to other forms of crowdfunding, equity crowdfunding has the potential to raise larger sums of money. While that doesn't always happen, the individual checks investors can write can dwarf the small transactions seen in other forms of financing, like reward-based crowdfunding, for example.
One Customer/Investor:
If you can go out and raise $1 million from 100 investors outside of crowdfunding, you're going to have 100 people telling you what to do. Some of them will have great advice; others won't. When you raise this amount of money via crowdfunding, the crowdfunding platforms typically consolidate all the investors and their money into one entity. This means you only have one investor to communicate with and one investor on your capitalization table.
The Benefits
"Cheap money":
In rewards-based crowdfunding, you're not selling part of your business -- you're bringing in early fans and customers. That doesn't mean that this is easy money -- you'll still need to create the product and ship it to potentially thousands of awaiting crowdfunding backers.
Massolution's Global Crowdfunding Report expects crowdfunding to become a $300 billion industry by 2025. In many ways, however, crowdfunding is just getting started. The same consulting firms expect the industry to grow at a compound annual rate of 100 percent over the near term.
Unlike traditional crowdfunding, a crowdsale doesn't pre-sell a widget or promise to put your name in the credits of a movie. Instead, it sells you something that you might not know what to do with unless you are clued in: a token.
A token is an intrinsic component in a next-generation cryptocurrency 2.0application. Like bitcoin, it isn't something that you can physically hold. Instead, it is an electronic record—a kind of digital poker chip—stored on your computer, or mobile device.
Tokens are designed to let you participate in the project that will eventually be launched as a result of the crowdsale. Depending on what service the project offers, the token will serve as a kind of access ticket to that service.
If the project is a software application that lets you find ridesharing partners without the use of a central website, for example, then you might use tokens to pay for your rides. Conversely, if you are the owner of the vehicle and up giving someone a ride, you may be paid tokens by the network. So the tokens are a kind of currency for use within a specific online service.
Why Crowdsales Happen?
The crowdsale generally happens before a project has officially launched its service. It is designed to generate funds for the development of the project, helping to pay for software developers, marketing budgets, and all the other things that a startup needs.
It can also be used to measure interest in a particular project. If no one buys the tokens, then the company developing the project might want to reconsider its options.
The really interesting part of a crowdsale is what happens to the tokens later on. In many cases, they will be bought and sold on the open market, gaining their own market value independently of the application that they are used for.
This is another way to encourage early adopters. They may buy tokens because they believe in the potential of a particular online service. If the project becomes as successful as they think, then the tokens might increase in value, turning them a pretty profit later on.
The Legality of Tokens:
Therein lies one of the dangers in the crowdsale concept, though. There isn't yet much accountability. If a company sells a bunch of tokens and then collapses due to bad management—or worse, simply vanishes—what happens to all those poor folks who invested their money?
In the conventional investment world, there are rules governing who can invest in a young startup company. Investors must be accredited, for their own protection. Otherwise, every uneducated, inexperienced investor would be piling their retirement savings into a venture that they were told was a sure bet, only to lose their shirts.
But the rules around crowdsales aren't yet clear. Regulators have strict rules about issuing financial securities such as shares in a company, for example. There haven't been many, if any, regulatory investigations of companies engaging in crowdsales.
Crowdsales are still a very new concept, though, with only a few companies having done them. Should tokens be classified as securities, and therefore regulated? The position on this isn't yet clear, and each case will probably be judged on its own merits.
Crowdsales have been conducted via companies like Swarm, and Koinfy. The same rules apply here as elsewhere, though: understand what you are buying, why you are buying it, and the risk that you are taking in doing so.
Are you buying speculatively? Or are you purchasing tokens simply because you really want to use the application? Are you prepared to accept the loss if the service never launches? Never invest anything that you are not prepared to lose.
So, what is crowdfunding? There are a few primary categories.
Reward-Based Crowdfunding:
Crowdfunding is synonymous with rewards-based sites. Much like Kickstarter and Indiegogo with reward-based crowdfunding, people can pledge their money to a new creative art project, a novel technology product in development, or to a music artist producing a new album. Or a Crypto coin or token too.
The smartwatch Pebble made the tech industry take notice when it received over $2.6 million in only three days of active crowdfunding on the popular crowdfunding site, Kickstarter.
Peer-to-Peer Lending:
Ever loan money to your friend? New crowdfunding platforms like Lending Club enable borrowers to get access to funds outside of traditional banking channels. People willing to take a little risk to lend money to other individuals can create whole loan portfolios at the click of a button.
Lending Club, which is the 800-pound peer-to-peer lending gorilla in the room, is literally lending billions of dollars every year. Prosper is another top player in this arena, too.
Donation-Based Crowdfunding:
Dr. Muhammad Yunus won the Nobel Prize in 2006 for his work in microfinance. Rather than relying on charity to support the working poor, Yunus' Grameen Bank gives small loans to local entrepreneurs to help fund things like short-term inventory.
Combine microfinance with online crowdfunding and you get sites like Kiva.org, which has been funding small business owners in emerging markets for over a decade, and GoFundMe.
Equity Crowdfunding:
The smallest slice of the crowdfunding pie, equity crowdfunding nonetheless offers the most potential to change the way individuals invest their money. Equity crowdfunding enables real investments in private companies.
The equity crowdfunding space AngelList is building what many call the Android of venture capital while other firms like CircleUp and OurCrowd are more like online venture capitalists that provide investors with access to invest in startups with as little as $1000. FundersClub is another big name in equity crowdfunding. Full disclosure—I'm a partner at OurCrowd.
Real Estate Crowdfunding:
Entrepreneurs have identified an opportunity for crowdfunding real estate. Each real estate crowdfunding platform seems to take a different approach. Some are crowdfunding loans to buy properties or provide mortgages to buyers of real estate.
Mosaic crowdfunds solar energy projects. Other top players in this area include Fundrise, Realty Mogul, and Crowdstreet.
Human Capital Crowdfunding:
Interested in investing in top athletes? Crowdfunding makes that possible. Earlier this year, Fantex made waves when it announced that it would be IPO-ing investments that track the brand value of top sports stars. Need money for college without piling on debt? Would you trade a percentage of your lifetime earnings for paid tuition today? Built by former Googlers, Upstart lets you crowdfund your education.
There's no doubt crowdfunding will see many different faces as entrepreneurs and individuals who support them experiment with the future of business finance. We're just at the beginning.