Earning free Cryptocurrency
Did you know you can slowly build a portfolio for free?
Hello steemiteers, today I plan on discussing ways for each of you to earn free crypto.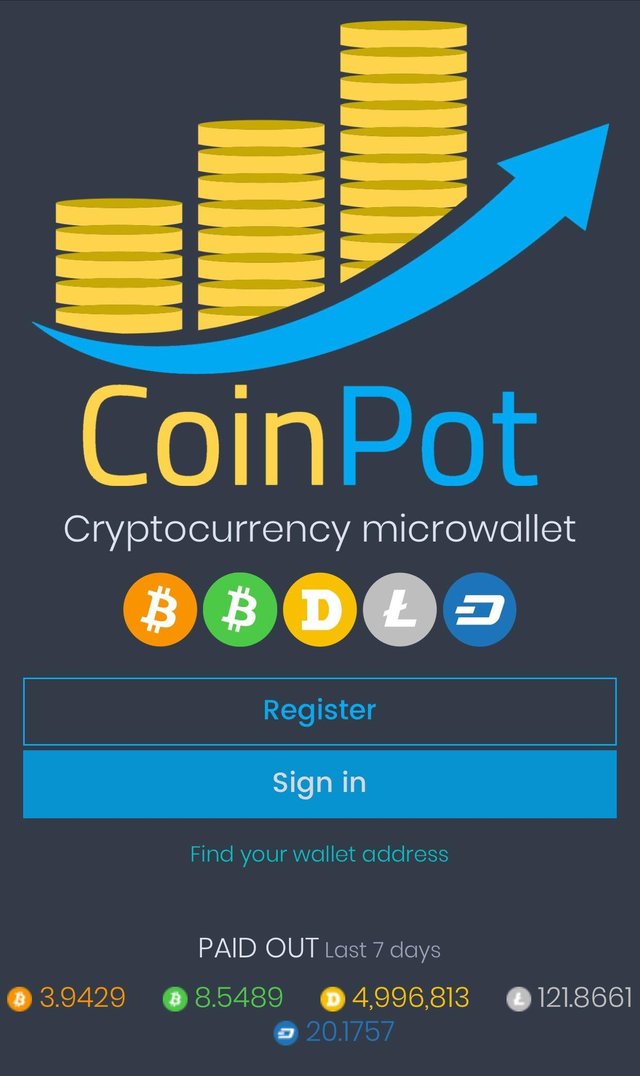 Here's my disclaimer: This method will not make you rich over night nor will the yield be massive; consistency is key with this process.

---
Coinpot.co is a platform that allows you to claim cryptocurrency coins through why is considered a faucet. Users are able to collect a certain amount of satoshis for bitcoin, bitcoin cash, dash, litecoin, and doge. The users have the option to make a claim every 5 minutes or can let it build up over time.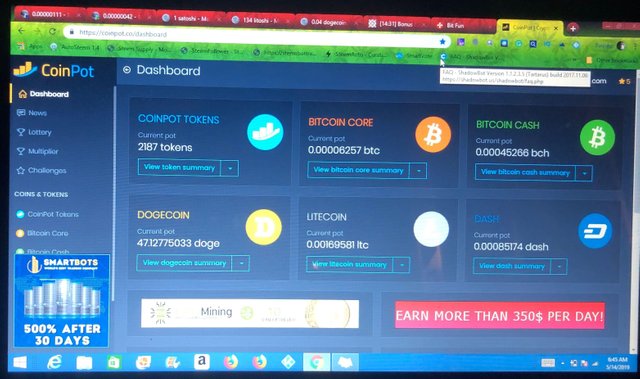 Here's a little heads up, I've did the research over an extended time period and learned that you can earn more if you have the time to claim each faucet multiple times a day. Also you can earn a large payout by simply making the claims for each coin at least once every 24 hours.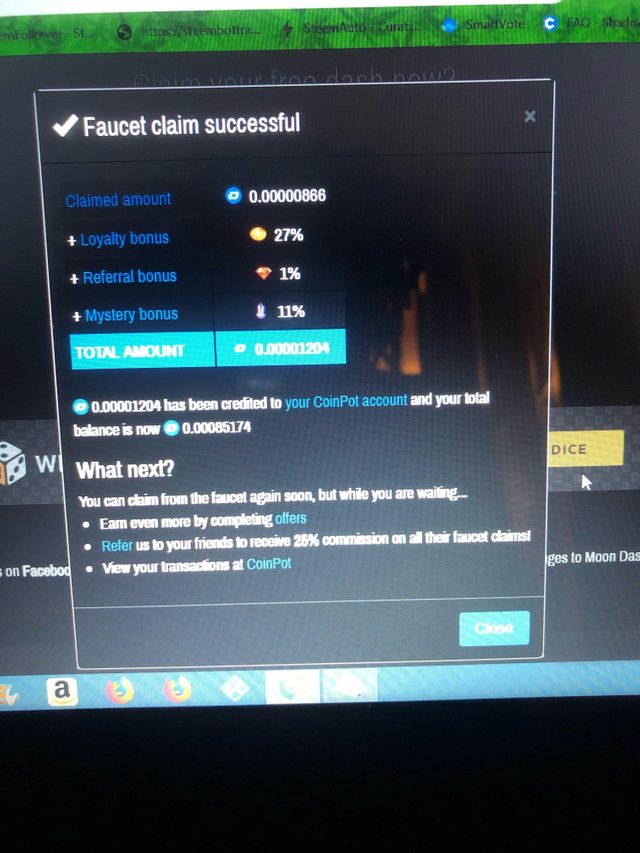 The Loyalty bonus comes from making a claim every 24 hours.
---
## So to get started.......... If you are interested in earning some free coins, please feel free to click the links below. Each link will direct you to the faucet where you can collect the coins. You must sign up for a coinpot account by simply providing an email address. Once you sign up, you will automatically get a wallet for each crypto collected from the faucets. ![image](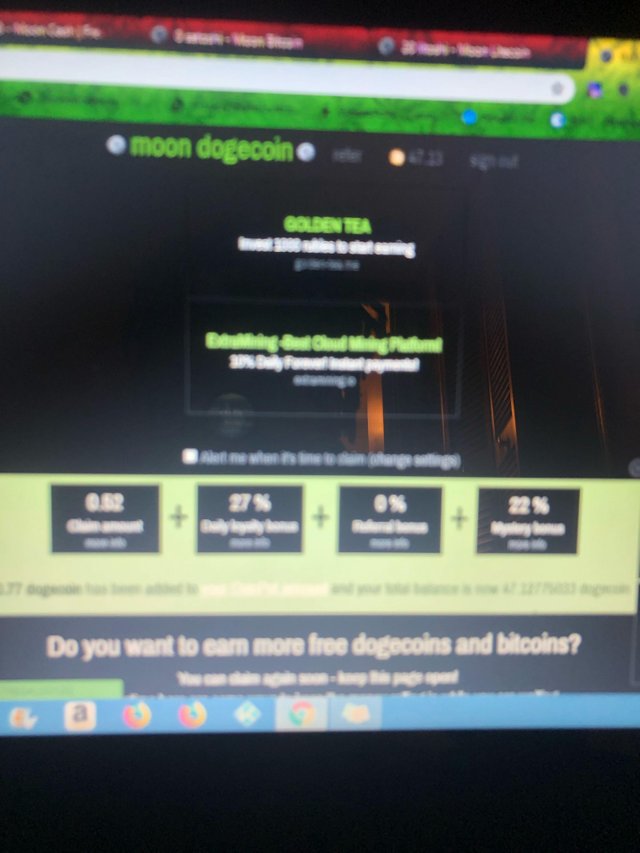 ) ![image](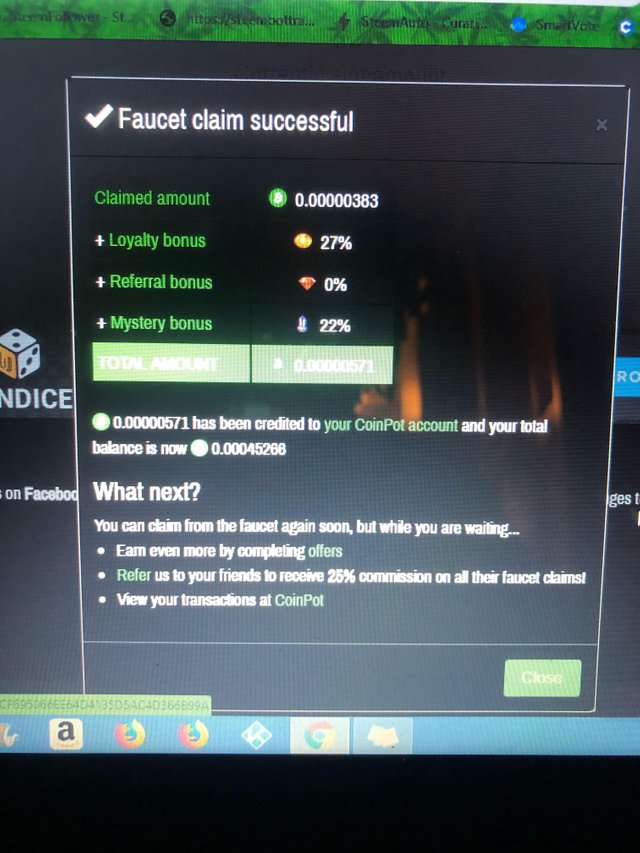 ) ![image](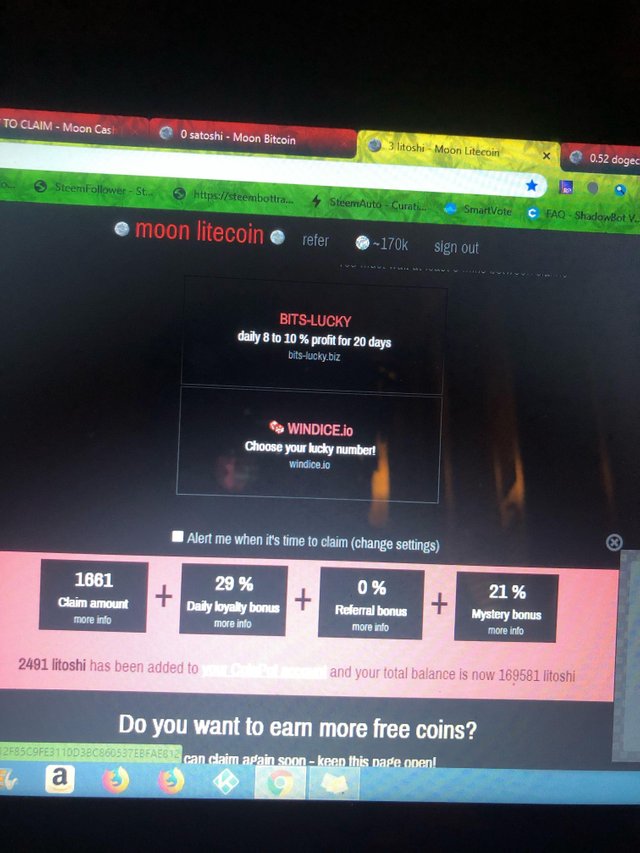 ) ### Click the links below individually to begin earning free coins daily.
http://moondash.co.in/?ref=6F5A70B0CC38
http://moonbitcoin.cash/?ref=AE8D1DD8588B
http://moonbit.co.in/?ref=1b9c3672ee3d
http://moonliteco.in/?ref=6d5c319ef55d
http://moondoge.co.in/?ref=02239f63045b
http://bonusbitcoin.co/?ref=EA21B76F706F
https://freebitco.in/?r=4385932
P.S. You don't have to pay anything to use these sites to earn coins. There will be pop ups as well as verification catch phrases to ensure you're not a robot. It's well worth it for those of you who are trying to start building a portfolio.