Anyone Tried Kratom? How about Buying it with BCH?
Two Firsts in One!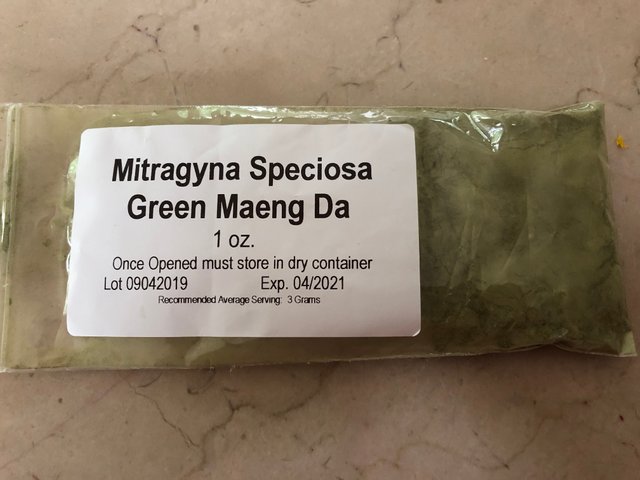 Well, this one's going to be revealing, all the way around!
I was listening to this Tom Woods podcast about Kratom the other day:
https://tomwoods.com/ep-1416-kratom-the-state-and-clever-entrepreneurship/
I'd heard of Kratom, seen it in CBD stores, and knew my kids used it. But I'd never tried it. Guess the prospect of drinking something that tastes like a cross between wheat grass and... wheat grass wasn't appealing. (MAN it tastes bad!) Plus, it was a little confusing trying to learn about it - is it dangerous? Is it legal? (Do I really care about that?!)
But John Bush's interview explained it all. He also discusses the recent history of Kratom - and it sure sounded a whole lot like the story of cannabis' prohibition - until the people stood up for it. Plus, he offers a free ounce of Kratom through his site (well, plus $5 for shipping and handling).
https://freeounceofkratom.com is where you can find it.
He gives an upsell offer of a sort of sampler pack (I bought that, too).
While it's legals, they've got banking problems similar to what cannabis dispensaries face. Sometimes they can take credit cards; sometimes their accounts get shut down. But you can do what boils down to an e-check, buy in cash in person (Austin, TX), or buy with crypto.
That got me a little excited. I've never actually bought anything with my little bitty stash... until yesterday. It was really easy to do! Just put the store's code into the "send" field in my crypto wallet, then paste the transaction code into John's order form.
In the meantime, I got some from a head shop in Tennessee and tried it. Tastes awful, no surprise there.
I ran a stopwatch to see how long it would take to feel something. 42 minutes. The main effects were a relaxation that spread from my legs upward and a peaceful brain. I slept like a baby.
Have you tried it? Any recommendations?