DARB Finance - Paving Ways for Unlimited Monetary Future Potential

Nowadays, digital currency is swiftly growing and also having a global trend which isn't alien to many users worldwide. Yet, due to this reason that digital currency is still evolving, quite a lot of regulated financial institution, government's bodies and other organizations still look at it with mistrust due to their inability for them to comprehend how it works. Some of this mistrust emanated from lack of knowledge of what real benefits it consists of. Issues of digital currency are: Complex architecture; Computer equipment -which deploys block chain framework requires high-working machines to get hold of rising user numbers of transaction; Security- to take into cognizance of high standards of registry; Commission - users are afraid of high trading costs from their transaction; lack of technical support- It's imperative for many users to have their challenges being resolved swiftly as needed.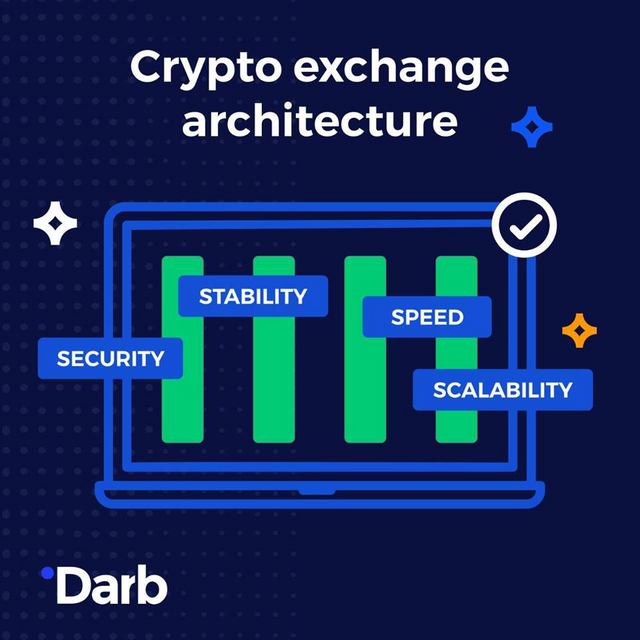 What is DARB?
DARB FINANCE is a robust online financial platform that's solely depends on user functionality having several financial frameworks with its crypto currency. Services of this ecosystem will allow all users to be empowered with most required of block chain features of stability, scalability and reliability system for digital exchange assets. For many reason, DARB finance is one out of thousands of project that's reliable because it has multi-funds wallet that enables user to make daily trading through digital currency.
DARB platform has positioned itself to become a special guide for user to a world of endless opportunity in the blockchain industry. It'll be a platform that is created to provide solution for all issue related that we've earlier mentioned. In addition to this, it posses high user quality service oriented system in view of serving user effectively.
Some DARB Features
Profile management: It is a platform that offers required equipment for profile managing and investing of user assets. It will be a tool for forecasting tracking of user activities.
Exchanges: DARB is fully ready to be a well functioning financial exchange platform that serve both exchanging services openly within its platform and for special implementation of intermediaries exchange services in several platform.
Wallet: It is like software which in form of virtual storage that helps with private keys for funds protection. User will be able to make transaction through signature. It also supports a huge number of online assets and currencies.
Customer Services: Together with DARB's technical project aspect, it is a well-developed for user service satisfactory to make sure high quality and timely support.
Multi-language supporting system: It has a highly revered technical supporting language system that is broad of experience that can serve a huge number of users.
Multi-platform: As a project that is of user-friendly, it'll function on convenient based for all users to be able to access DARB account without limitation through computer application and also on iOS and mobile Android application.
Final words
DARB Financial project is not limited to being a crypto cash exchange system, it's also a multi-functional online payment platform that's created for both novice and experienced users. The founder's mission is to offer its users an easy-to-use financial system that everyone would adequately use to leverage their crypto finance digital journey especially in our ever dynamic technology world.
For more information on Darb;
Website: https://darbfinance.com/
Announcement thread: https://bitcointalk.org/index.php?topic=5130037.0
Facebook: https://www.facebook.com/DARBFinance
Twitter: https://twitter.com/FinanceDarb
Steemit: https://steemit.com/@darbfinance1
Linkedin: https://www.linkedin.com/company/darb-finance/
Telegram: https://t.me/DARBFinance
Whitepaper: https://docs.google.com/document/d/1XX8DxYjmyXUYPwb8Qxy_kFzRf3s0_edT3yeRChxKNAM/edit?usp=sharing
Writer - RockDJ
Bitcointalk - https://bitcointalk.org/index.php?action=profile;u=18587
Email - [email protected]
ERC20 address - 0x9E1e50CDa802Fda3b187857CA9AC00A30519b214