Signs of a Bitcoin reversal?
I just leave this Bitcoin chart here with some notes. We may be seeing the early signs of a reversal building up. However, divergences are not reliable indicators and for a better signal, it would better if Bitcoin sets a lower low (lower than $5,9xx in the previous downturn).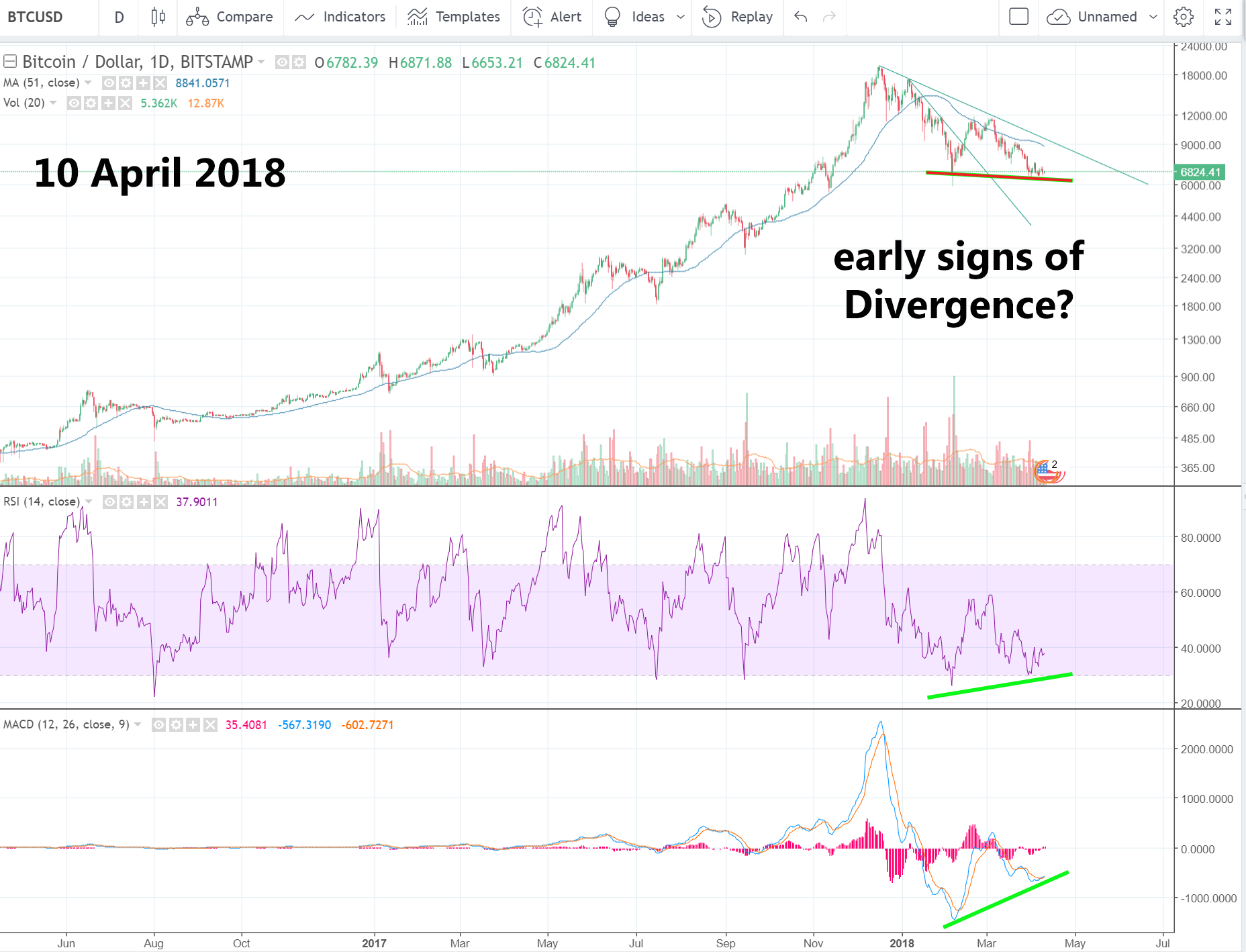 Nevertheless, It gives me hope and it is always good to acknowledge that we are still way ahead of price during the larger part of 2017. No worries.