BITCOIN SCAM ~ BTC CLOCK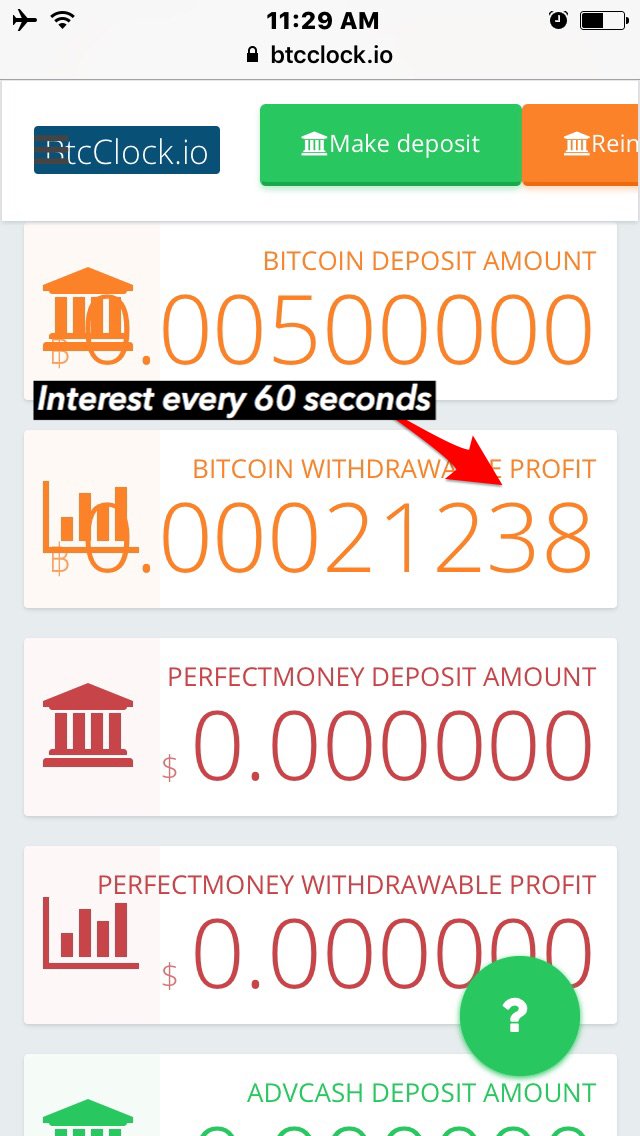 With Bitcoin around $2,800.00, many people around the world are celebrating. Didn't many a few years ago believe that Bitcoin, too was a scam and even now some are calling Cryptos a bubble? I think Bitcoin may reach as high as $25,000.00 per coin.
What about surrounding platforms that support the confidence into Bitcoin? Are they scams, too?
Recently, I ran upon a very cute platform called ' BTC CLOCK '. You deposit as little as 0.005 Bitcoin into the platform and it pays you interests on your deposited Bitcoin 'every 60 seconds'. I, myself deposited 0.005 Bitcoin yesterday morning and have seen bitcoin fractions deposited into my account. You can even 'reinvest' your interest to earn even more Bitcoin.
If you would like to join me on my journey, the link is below