FaceCoin ICO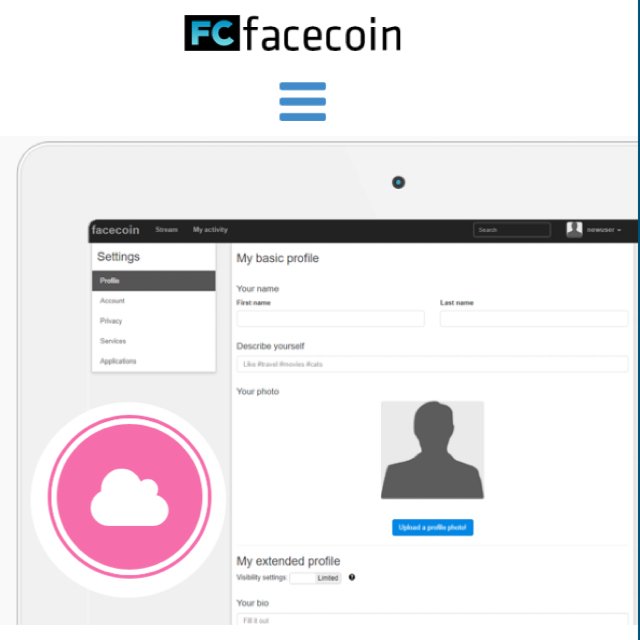 http://facecoin.tech/ico/?r=glimpse4‬
Just ran into the FaceCoin ICO. It uses Peer to Peer Technology to connect people. It gives me a similar feel as Facebook.
I believe that there is only 11 more days left until the end of the FaceCoin ICO.
They will be giving 500 FaceCoin for every 1 Ether sent in. You can also participate with Bitcoin.
I'm really hoping to see some sort of decentralized social networking platform arise from Blockchain technology ...
For those who would like to participate in the FaceCoin ICO, please see the link below:
http://facecoin.tech/ico/?r=glimpse4‬
~ ~ ~ ~ ~ ~ ~ ~ ~ ~ ~
Where To Buy Bitcoin & Ethereum
QUADRIGACX
https://www.quadrigacx.com/?ref=6sczmq8carlnhyxc1e4uwp43
COINBASE
https://www.coinbase.com/join/5869a10007617054687bc75d