ICO: Initial Token Offering for SALT LENDING
Wow! This world of cryptos that is opening up more and more each day and revealing more ways to use cryptos like Bitcoin and Ethereum.
I participated in one or two ICOs, nothing big but last week I discovered a new ICO that many may be interested in.
As Bix Weir at Road to Roots has said the 'SALT Lending' ICO may help many as the tokens allow you to monetize your crypto currencies without selling them.
The SALT ICO is today, August 15, 2017
If you need more information of how this SALT Lending platform works, see link below ⬇️
https://membership.saltlending.com/files/abstract.pdf
I believe 1 SALT Token = $5
To participate in the SALT ICO
https://membership.saltlending.com/register?r=i5x54
Good Luck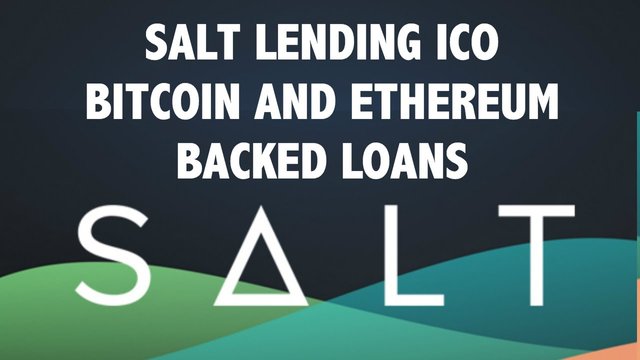 photo credits to http://saltlending.com