As BTC becomes more sluggish every day, the cashening rises on the horizon
Over the last few weeks I have been getting more and more annoyed by the constant BTC congestion and the skyhigh fees. I'm clearly not the only one, Bitcoin Cash just passed 2000$ and keeps going higher.

It's now well above 10% of BTC marketcap and this might be the first real sign of the "cashening" happening or rather beginning to happen. The mempool is constantly filled with 100k+ unconfirmed transactions and that's WITH an average fee of 10-20$.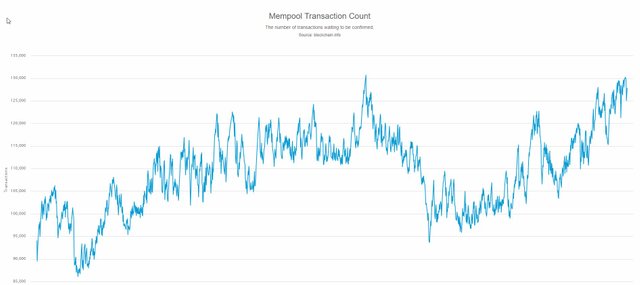 ATM the mempool has 209k unconfirmed transactions and that number is only growing.
The mempool growing at the same time Bitcoin Cash price is rising is a recipie for disaster. This effectively gives miners more incentive to mine the Bitcoin Cash chain, further slowing down and congesting the BTC chain.
I have now personally started to move away from BTC as I have no faith in it's ability to stay usefull. Without any real use it's just a ponzi, not digital gold. The network effect of lots of fools holding coins and never spending them is zero. People should not forget that BTC's real value is as money, not as an asset.
Let me know if you guys have any good sugestions outside BCH. My BTC is gathering dust and I don't wanna sell a kidney each time I wanna move/use it.