Some Bitcoin Wallets Issue Contradictory statements regarding Bitcoin Cash
Trezor, a hardware Bitcoin wallet manufacturer, is one of rare platforms which shared the support assistance significant for the BITCOIN CASH and count at present become compatible with BCC.
With the current collapse of Bitcoin, there are very few wallets that showed support for the BITCOIN CASH and among these that is few Trezor and the Electrum, although unofficially.
After considering Bitcoin Unlimited a laughing stock , now Trezor seems to kiss the BITCOIN CASH.
In a blog, Trezor said that its decision to support Bitcoin cash was caused by the implementation of the last one of protection against replay attacks. Because of it Trezor can support the currency in safety.
"We will provide an interface, accessible from Trezor Wallet, where you can access and safely claim your Bitcoin Cash coins. You will be prompted by Trezor Wallet once you select "Bitcoin Cash" in the currency selector. After this, you can use Bitcoin and Bitcoin Cash side by side."
Electrum has also posted an official statement on a blog stating their non-support for Bitcoin Cash.
"Bitcoin Cash (BCC) is a hard fork that changes the difficulty rules of Bitcoin. Therefore, SPV wallets written for Bitcoin will reject the block headers of a BCC fork, and so will Electrum. This means that Electrum will reject block headers sent by Electrum server running Bitcoin Cash and that users will not be able to send and receive BCC using Electrum."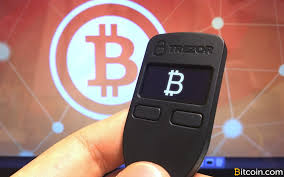 thank you