Bitcoin Cash Trade Idea

Grayscale Bitcoin Cash Trust Trading at a 500% Premium!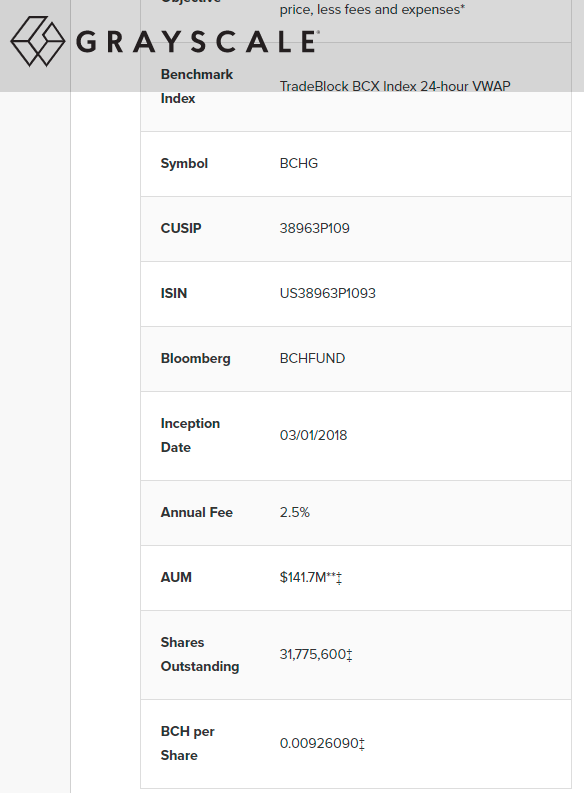 Grayscale Bitcoin Cash Trust (BCHG) is a trust that holds Bitcoin Cash and is tradeable on the stock market. However, they are now trading at a MASSIVE 500% premium to their net asset value, or NAV.
As you can see in the picture above, they have 31,775,600 shares outstanding and the price closed for the day at 21.75.

Well, multiply the shares by the price and you get $691,119,300.
The trust holds .00926090 BCH coins per share. That's 294,270 coins. With Bitcoin Cash trading at about $500 per coin, that is a value of just over $148 million!
They will soon be forced to create and SELL BCHG shares and buy up to $500 million worth of Bitcoin Cash. Bitcoin cash is around a $10 billion market cap - so they will have to buy up to 5% in a short period of time when they reorganize their assets.
This could send BCH from $500 to $800-$1000 or higher in short order.
It's already attracting the attention of some very well-known names.