5 Do's and Don'ts When Investing In Cryptocurrencies
Never invest more than you can afford to lose
Imagine yourself that all of the money you've spent can go into dust, do you still have enough money to live your life as planned if you lose it all?
You should always have a plan regarding what to do if the prices drop or go higher? When will you sell? When will you buy more? Will you hold it regardless of what happens in the market? If you don't have a plan, you'll often end up making stupid decisions in the moments of emotional upheaval and uncertainty.
Be Fearful When Others Are Greedy and Greedy When Others Are Fearful". ― Warren Buffett
This doesn't always apply, of course, there could still be a lot of potential gains even if the market has already been going up and people are getting greedy and way too positive, but it's always safer to invest when the market is down, and people start to fear that the market will collapse even further. Because that is often an indicator that the market is getting close to the lower end. What comes down - usually goes up again...
It's not only about how much money you are willing to spend you need to consider, but what about your time and attention?
Do you want to follow the market every day? Read about new coins and stay updated with the crypto-news?
There is, of course, upsides to follow the market and have some sense of knowledge of what's going on, you might be able to foresee the market and in some cases prevent huge dips if you stay updated.
But it requires a lot of time and attention, and it might become a large part of your life, checking the phone for updates, analyzing the graphs and trying to predict the market could be interesting and fun for some people. However, for most investors, I think this can become a bad habit and cause stress and unease when the market is always in the back of one's mind. It is for sure exciting, but there are so much more in life to also invest our time and attention too, It's an easy way to get some excitement and thrill in your life. But also an easy way to get lured into the excitement of investing, and letting it take over your daily life too much, where the price of your investments governs your emotions.
Invest in what you really believe in and don't give up
I've personally lost lots of money investing right before the big fall back in late 2017, and even though it nearly defeated me at the time. I still had enough guts to invest more money when the market had finally settled now in May, but this time, I didn't invest more than I could lose. (lesson learned the hard way.)
If you're investing in something, you should have very solid reasons and put in proper research behind your investments. My faith in the technology and its potential made me realize that even though I lost all my savings, It didn't mean that I shouldn't invest again - because the potential was still there, and I'm pleased I did, seeing the recent movements in the market.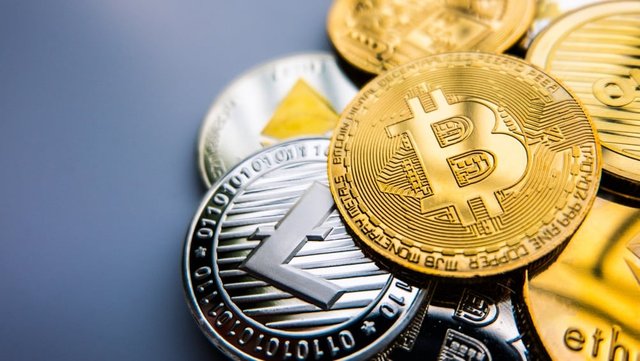 What do you think is essential to consider when investing? For me, the most challenging thing has been not to get too obsessed with the market and its news, but at the same time, be updated enough to receive important news that might affect the market.
What're your best tips for investing in the crypto-market?