@Swapp.app Website Is Online!
https://swapp-app.app
The website for the @swapp.app service is now online so we're gonna take a quick look at what it offers :)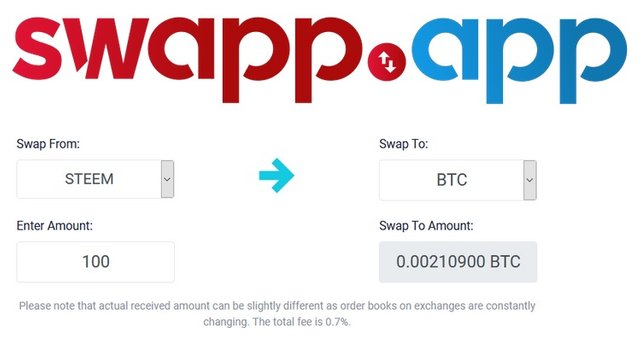 Los usuarios ya no tienen que enviar 0.001 STEEM con el estado de la nota para verificar las tasas de intercambio actuales; todos se enumeran en el sitio web. Elija qué monedas desea intercambiar, ingrese la cantidad y verá la salida al instante. Solo recuerde que la cantidad real de monedas recibidas puede variar ligeramente, ya que los libros de pedidos en los intercambios de cifrado cambian constantemente.
Guías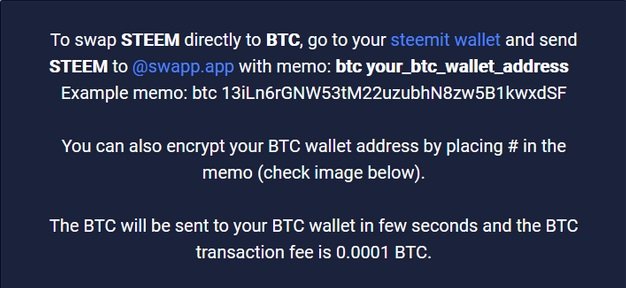 El sitio web también presenta una guía rápida sobre cómo realizar el intercambio real, lo que significa hacer una transferencia a @ swap.app y usar una nota si es necesario. La guía cambia dinámicamente según las monedas seleccionadas. También se agrega una captura de pantalla para que todo el proceso sea más fácil de entender.
Próximos pasos
Esta es la primera versión del sitio web; ahora trabajaremos en agregar un inicio de sesión de llavero para que los usuarios puedan enviar transferencias directamente desde el sitio web. Esto también hará posible la compra de STEEM con BTC, ya que los usuarios podrán recibir la dirección de depósito de BTC.
Espero que encuentre útil el sitio web y nos vemos la próxima vez :)
https://swapp-app.app