Bitcoin Private and Carbon Wallet Disaster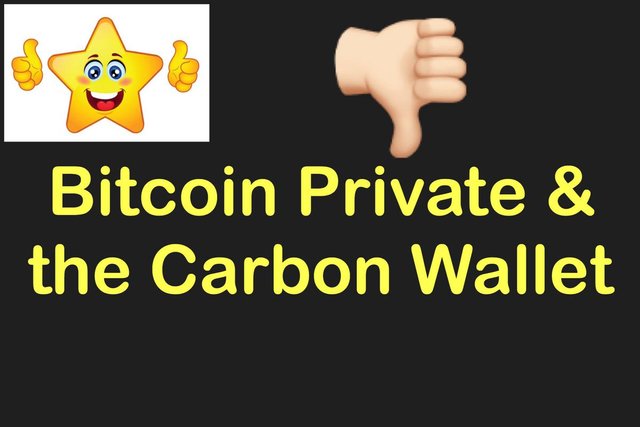 I tried to participate in the Bitcoin Private fork by purchasing 2 ZClassic coins. For those crypto newbies that do not know what a fork is, it's when a coin, for example gets split into 2 coins, producing a new coin. In my case, the fork for Bitcoin Private was a double split, using Bitcoin and ZClassic coin.
In this fork the holders of either Bitcoin or ZClassic would be gifted Bitcoin Private at a 1 to 1 ratio.
Still being newish at this, I stupidly puchased two ZClassic coins each at $140.00 each because I thought that this coin must be good if it's be 'forked'. Not knowing everything about forks I went ahead and transferred my two precious ZClassics into a wallet at CarbonWallet.com.
For those who do not know, if you are to get the free coin from a fork, you must have the original coin, in this case the ZClassic in a wallet where you are the only one who holds the 'Private Keys'. The Private Keys give you the access to deposit and withdrawal from a crypto wallet.
On the day of the said fork, a snapshot/photo of the blockchain on which the coin rides upon is take. That ensures that whoever had the coin at the time of the snapshot can use their private keys to paste into the new Bitcoin Private Wallet to collect the 'new coin'.
People online said it may be safer to wait a day or two after the snapshot to withdrawal the original coin.
I waited till the following day, then tried opeining my Carbon Wallet which held my ZClassic which I spent $280.00 in order to obtain but I couldn't access it. The team in charge of that wallet said that they were working on something and that the wallet would be restored soon. I waited 3 days I think, then I tried again.
I was not able to access my ZClassic wallet so I went on coinmarketcap.com where everyone checks out the prices of all cryptocurrencies and where you can purchase each.
AHHHHHH! SHOCK! To my horror, the price of my 2 precious ZClassics became worth $11.70 each. Whaaaa What happened? Oh My God! What happened to the $140.00 price for each coin, where did it go?
.
My head began to race, 'OH SHIT!' I thought, my head felt dizzy. My throat got really dry all of a sudden. Where did my $280.00 go? My 2 coins were now worth $23.40 usd. FK! FK! F**K!
After losing most of my cryptos from the Bitconnect SCAM, I had little Bitcoin left so I stayed away from any ICOs dealing with 'Lending' programs. What little I had left I decided to purchase ZClassic coins. Now ...
I had this bad feeling all over my body, just like the time I thought my own MyEtherWallet was hacked and the balance was 'zero'. That was the stomach churning feeling rushing around my body. Total anxiety.
So lesson learned. Even a person that is in a bad situation, can get dealt with more bad stuff while trying to crawl out of a black hole. What to do now? I later found out that ZClassic was a coin that not many people wanted plus coins usually get dumped soon after a fork unless that coin has some real value like Bitcoin, Litecoin or Ethereum.
My only chance to recover the lost amount is to invest my $23.40 into a lower valued coin that has upcoming value. I may put my small amount into Electroneum ( the new mobile miner coin that's coming out Monday March 5, 2018 ) or a great one may be Theta ( the future of YouTube on the Blockchain ).
Electroneum is around $0.07 and Theta is now $0.18, both coins have great potential (Theta is a token though). OKAY! I'll be able to get around 334 ETN coins for my $23.40. Please God Help Me! ( feeling sad )
Oh Well! Most people know that the Cryptocurrency world is brand new and now called the Wild, Wild West, so please be careful when investing into Crypto. Do you own research and don't be stupid like me.
Back to my slice of bread ...
If you liked my post, donations are welcome. Thanks
Litecoin
LZ1fPQpEfA7acjp6ZnmkGf6aUX7te8w2Hs
Ethereum
0x100575ab78797cb69f1a0cef0660dc9e6165d288
Dash
XxasjCp8CvEeYxTsoqSy77nx6QDxoZbCkL
ZCash
t1T8TGfsFvG6ownnmnB6CSGPHJY5vJTHkLW
Bitcoin
1EZFKxkkb4nk24LEQeG2oR4H1sTpZWBuWP
THE TRUTH ABOUT CANCER