Bitcomo (BM) - CPA Ad Network on Blockchain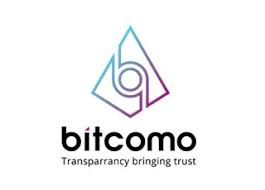 What is Bitcomo?
As apparent in my earlier posts, digital marketing and advertising is a booming business with billions of dollars invested annually. Typically, if you look at Google Adwords or others, the most favored model is cost per action (CPA) because it is performance-based and enables the marketer to set specific targets for sales growth. However, this model is prone to frauds with several inefficiencies.
With blockchain and smart contracts, Bitcomo applies its CPA model in its network by selecting publishers that match the advertiser's products & services - this in turn also provides benefits of lower fees, transparency and fraud prevention. The advertiser, in this case, will pay the publisher only if a conversion occurs i.e. if a user registers on a website or fills out a form for subscription or purchases a product. Hence, the publisher has a clear vested interest in generating traffic that will lead to sales for the advertiser eliminating the desire for fraud and putting forward a mutually beneficial cooperation.
Bitcomo tokens (BM) will provide an instant payment processing system for both advertisers and publishers - Bitcomo will act as a guarantor of the integrity and transparency of transactions on its network. Think of how many upcoming ICO's or new exchanges or other blockchain products can readily use the product! For affiliates i.e. say website owners, this becomes an opportunity to monetize traffic on their networks.
Bitcomo Roadmap
Bitcomo completed its ICO in Q1 2018. The CPA network is already running close to full functionality in various countries which was the target for until July based on Bitcomo's whitepaper. White label smart contract release is planned in Q1 2019.
Listed on Cobinhood Exchange


You can already purchase BM tokens from Cobinhood exchange. Cobinhood has seen huge growth since its launch in 2017 with its zero-trading fees and simple, intuitive user interface offering a high level of security. Be sure to check out the airdrops and do not miss the trading contests to receive free tokens
Links
Happy investing!
PS: The above information should not be construed as investment or trading advice - the purpose is to inform you about the project goals and ambitions. Please do your own research before making investment decisions