CrowdFund Update and The BitGate Team
BitGate Pre-Crowdfund ICO Update!
Using Steem we managed to reach 150% of our minimum goal for the pre-crowdfund within 24 hours! These funds will allow us to pay for development, legal bills, and give us enough to create a decent crowdfunding showcase for February 9th.
Here's the team in an AirBnB-flat in Gran Canaria, hard at work: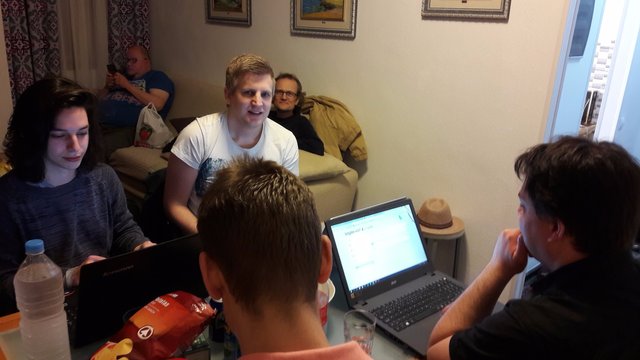 We have also got lot of interest from people all over the world who want to set up their own BitGate solution in their own region. The remaining funds contributed go to expand the scope of BitGate and to make sure that the crowdfund February 9th is a huge success, and that we get a running start developing the service in Norway.
Thank you to everyone who has participated so far. We see a lot of contributions from the BitShares and Steemit community, not only with money but with supporting comments, constructive feedback and questions as well as willingness to participate to make BitGate a success.
We appreciate all the support from the community, and since the crowdfund is scheduled to continue until 31th of January and the crowdfund has been such a success so far, we want to protect our early investors by increasing the amount of stake given away by 1% for every 10 BTC extra we get after 50 BTC, until a cap of 100 BTC where a total of 10% stake would be given away. This will ensure a valuation capped at a maximum of $1 million until the crowdfund February 9th.
We have also added an "intro to the team" video that we did while in Gran Canaria:
[/size]
We have also added a FAQ on the website, so check that out here:
As promised we did the crowdfund exclusively on Steemit for the first 24 hours. Actually we didn't get time to post to BitSharesTalk or BitCoinTalk until today, after coming home from Gran Canaria!
It was a lot of work to help organize the event, prepare presentations, and at the same time create the crowdfund video, proposal and website, but we somehow managed to pull through, with some time to spare for networking and lovely food. Here's a picture with the BizzWeek crew, BitSpace and Liberland team: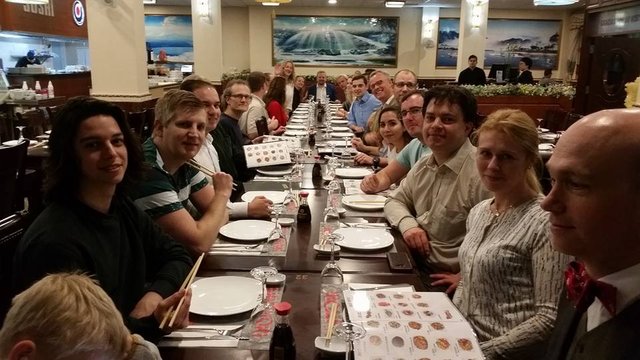 More videos from Gran Canaria BizzWeek is forthcoming.. Stay tuned by subscribing to @BitSpace or joining our BitSpace youtube channel here.
Again, thanks to everyone who contributed to the ICO so far!