Bitshares is Undergoing a Run-Away Rally - Crushes All Time High
Today is a historic day for the BitShares cryptocurrency. Over the past 24 hours, the price has risen near-continuously to 170% of its value just yesterday.

BitShares currently sits at 0.00006680 BTC. While BitShares have reached 0.0001 BTC in value in the past, the current price action is a huge feat considering this all-time-high value was between August and October of 2014. At the time, the price of BTC was around $400, 1/7th of what it reached today!

Compare the longer term BTS/BTC price to the BTS/USD price history and the movement on BTS is phenomenal: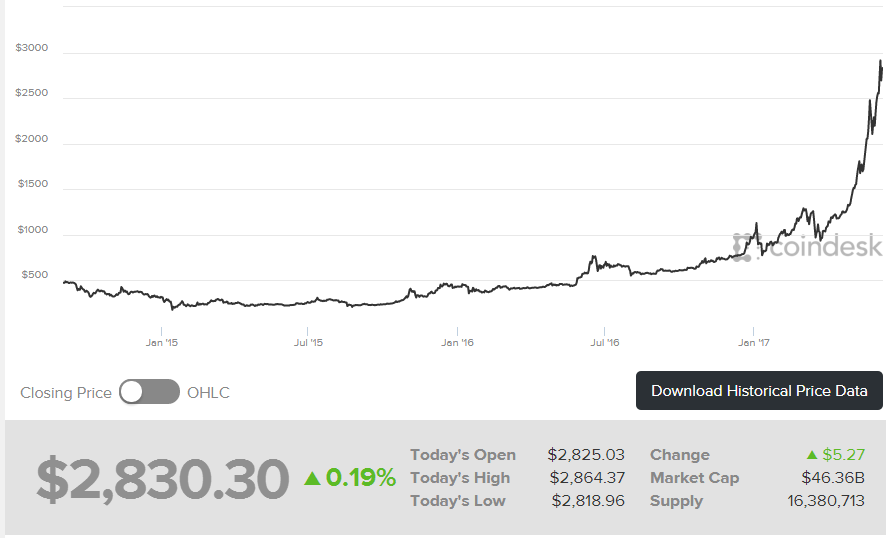 This represents a rise from 4 cents 3 years ago, to the 19 cents it's at now, an increase of roughly 375% in USD value! Even if you bought BTS at the highest price it ever was and sat in despair whilst questioning your judgement for 3 years straight, you must be smiling now!
This is an exciting time for those of us who held BTS long term.
The question now is whether BTS be able to sustain such a high valuation? My opinion is this rocket hasn't run out of fuel yet. BTS's total market cap is around $500 M. Compare that to Ethereum, with a $24 B market cap. Does Ethereum inherently hold 48x the value of BitShares? Not a chance!
Of course it would be naive or perhaps even foolish to base a price target of one crypto off of a completely different crypto which has already made it big. Who knows what the future will hold for Bitshares? Rather than predict where it will go from here, we should all take the time to appreciate how well it is doing in the present!