Goodbye Middlemen - Become your own Central Bank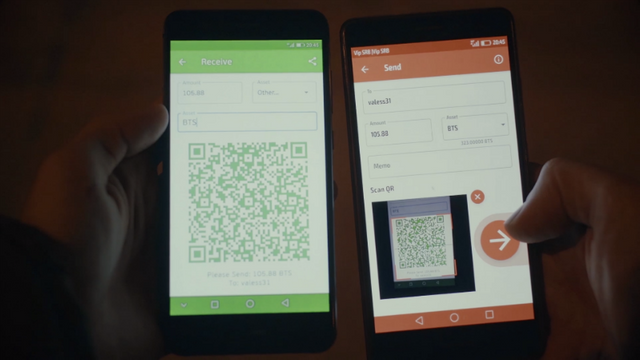 Centralised Exchanges will sell you cryptocurrencies like Bitshares (BTS), Bitcoin (BTC) and Monero (XMR), but the fees they charge, the risk of your ID being stolen, the ever-increasing regulations and taxation, and the risk of theft of your cryptos at those exchanges is extremely high, and getting worse. The ideal way to acquire cryptos is to secure the keys in your possession only, and buy them privately just like gold.
BiTSy is a mobile wallet app that already supports over 2,000 different coins and does NOT rely on any third-party companies whatsoever such as centralised exchanges, gateways and bridges.
With the BiTSy app, you can use the interactive map to locate a local Teller (people in your area that like to trade), or a merchant who accepts cryptos, in 104 languages. BiTSy also has an advanced Transactions screen which enables you to search, filter, and even export your transactions into your accounting software if you like.
BiTSy also includes the ability to invoice (with tap-2-pay), track and chart your Net Worth, pay bills, and watch your live Holdings values.
With Atomic Swaps and support for InterLedger Protocol, BiTSy will enable you to find and acquire potentially thousands of different crypto assets from multiple blockchains. Even oil, real-estate, water/electricity usage, phone minutes and autos are becoming tokenized with cryptos these days.
== Merchants ==
BiTSy also works flawlessly at all PalmPay multi-crypto-accepting merchants worldwide (see PalmPay.io). The discounts aside, buying your groceries with BTS is simply faster and safer.
== Tellers ==
Tellers are people who will exchange your fiat currencies with cryptos, and vice versa. They also assist Merchants with fiat settlement.
== Fees ==
Deposits are free, and withdrawal transactions only cost 0.01% to help pay the (usually around 1 cent) Network Fee.
== How does a Teller transaction work? ==
You and your Teller both have BiTSy installed.
a) You scan the QR code that your Teller gives to you. Or.. b) Use the BiTSy invoice sharing tool to send your Teller your QR code with the amount due, which asset, to whom, memo text, etc.
You hand, or send the funds to your Teller. Or, vice versa.
You give the middle-finger to all of the middle-men out there.