Vibrant Blockchain Gaming in Tech-Noir [Designing Season Zero with Neon District]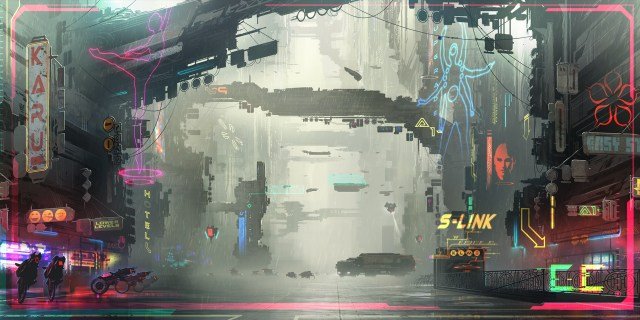 Diving into the District
Today we're excited to announce a unique partnership with one of the most ambitious platforms in the blockchain space! For the past several weeks, we at The Creative Crypto have been working closely with the visionaries at Blockade Games on their flagship project, Neon District. We've been brought on to develop the gameplay UI and to assist with media strategy as the team prepares for their long-anticipated pre-sale later this month and the launch of ND's playable Season Zero in May this year.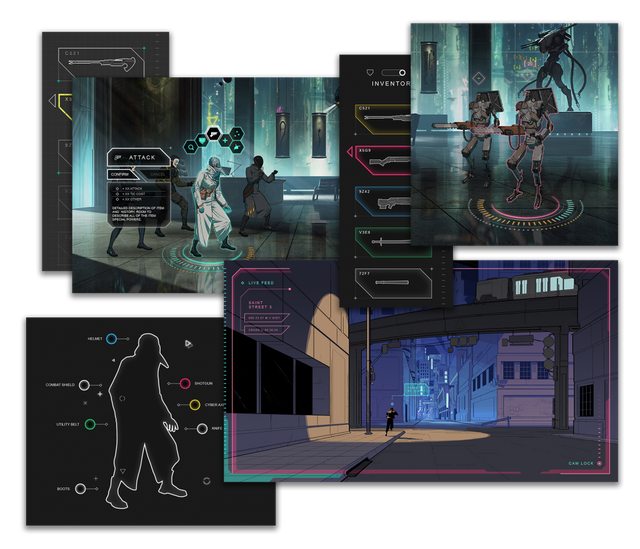 Neon District UI in Development [Preview Only]
For the next few months, we'll be helping prepare the first instance of long-form gaming backed by the offerings of blockchain technology. Neon District builds on the precedents of collectible games in the space to bring you a high-end RPG with all the components of an indie title. With our experience as a blockchain-centric media company (that happens to be full of gaming enthusiasts), we look forward to bringing blockchain to forefront of the modern gaming industry.
What are Blockade Games and Neon District?
Blockade Games is a game development company with the longest experience in incorporating blockchain into their products. Led by Marguerite deCourcelle, aka "Coin Artist," the team has already developed a number of signature decentralized games including Plasma Bears and the Pineapple Arcade. Pineapple Arcade is a compendium of cryptographic puzzles while Plasma Bears is a crafting and adventure-centric collectibles game. Both prior titles incorporate crypto-assets and have attracted the largest community of gamers to the blockchain space. Blockade Games is consistently pushing the boundaries of how decentralized technologies can reinvent the traditional gaming experience.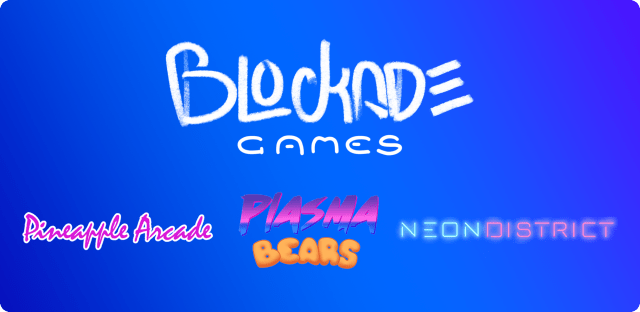 Neon District is the flagship project of Blockade Games and a role-playing game set in a dystopian future. Your aim as part of the "Degens" and "Edits" is to combat a governing entity that has begun to surveil and control its citizens with implant technology. The game follows your progress as a militia of class-based characters utilizing weapons and unique abilities to fight on behalf of the Degens.
The project will be leveraging the Loom Network on Ethereum and utilizing non-fungible token protocols for in-game items and characters. Neon District integrates the major benefits of blockchain tech - full ownership of personal assets, transparency in transactions, and a legacy roster of all actions that happen within and around the game.
I'm a gamer, why should I care?
In the context of gaming, blockchain tech shines in offering one unprecedented development that we haven't seen in the structure of typical modern games - the ability to truly own your gaming assets. Remember your hard-earned mythical armor set from Diablo II? Or your character you spent months customizing in Second Life? Whether it's your favorite skin in CS:GO or Fortnite, the hard truth of it all is that without the existence of Valve or Epic Games, you don't truly own the items you earned, traded for, or bought on their platforms. There just hasn't been a way to effectively allow players to perpetually keep a hold of these items or characters. When these game developers inevitably decide to shut down their last servers, poof, those items will disappear along with your personal accounts. Even before that moment happens, these corporations completely dictate how their games are used.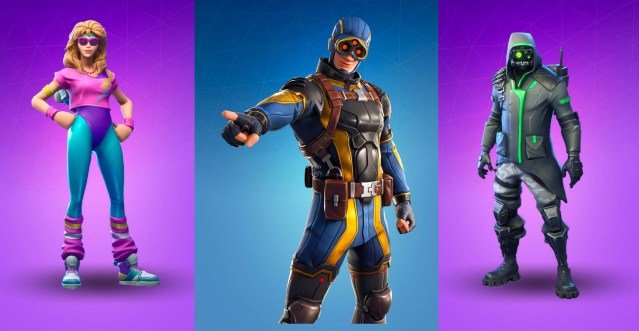 This centralized nature has presented major roadblocks in the free use of games and their products. For example, gaming companies prevent sanctioned tournaments hosted by outside parties without near-impossible licensing agreements and lock down the free trade or resale of their in-game assets. These factors have prevented games from becoming open ecosystems of innovation and user-driven content.
Neon District is aiming to rework that foundation and nurture a gaming metaverse where users maintain true ownership of their in-game goodies, have the capacity to build out Blockade Games' IP, and can enjoy an experience backed by full transparency and communal governance. On top of all this, Neon District has built out a top-notch team of artists, animators, engineers, and more to craft a unique role-playing experience that can compete with the mainstream gaming marketplace. This isn't just another "use case." Rather, a fully-flushed product that opens up blockchain's potential of interoperability and decentralized longevity.
What to Look Forward To
There's a lot in store for cyberpunks, blockchain, and gaming enthusiasts over the next few months. The first date to mark in your calendars is the pre-sale coming on March 26 hosted on OpenSea, where Neon District supporters can purchase loot boxes that contain game items. There is a current waitlist for a rare Founder's Key, an asset that unlocks future valuable assets, with a referral system that already boasts 10,000+ signed up in an effort to win a free key, earn additional airdrops, and gain insight into the development of the game. This in all in prep for Season Zero coming in May where gamers can put their purchased assets to use and play through the game's first campaign.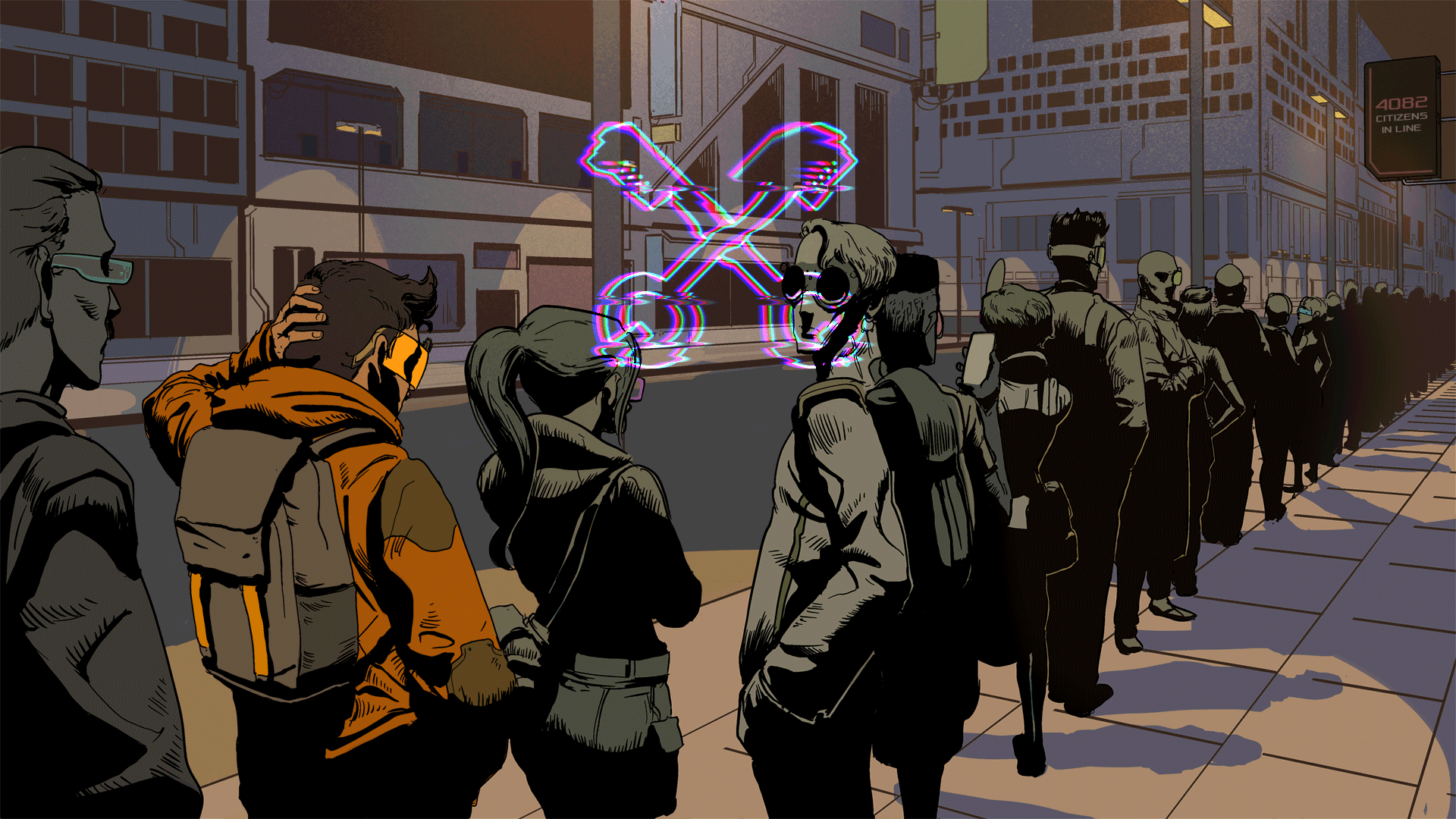 We'll begin to put out more content surrounding the game, team, and launch both through the magazine and through Neon District's social-media outlets. We already have a lot lined up including preview animations, behind-the-scenes images, thought pieces from the team, and much more. Be sure to follow the magazine and Neon District's Twitter / Medium accounts!
---
Blockade Games Website: http://blockade.games/
Neon District Website: https://neondistrict.io/
Twitter: https://twitter.com/neondistrictRPG
Medium: https://medium.com/blockadegames
Images provided by Blockade Games and The Creative Crypto.


📄 Creative Crypto Homepage
🐤 Twitter
🎨About the Magazine

A magazine dedicated to all things creative on the blockchain. This Steem account hosts a chronological record of all visual and written publication content.

Visit our @steempress - powered magazine: https://thecreativecrypto.com/vibrant-blockchain-gaming-in-tech-noir-designing-season-zero-with-neon-district/