GAPS PROJECT - PREDICTION DISCUSSION COMMUNITY
You probably have been arguing a lot without making any gain or without anything to show for it. Well, it helps you know more and increase your knowledge. You learn a lot of things from arguments and you also pass some knowledge. Other than this, there isn't any advantage. Don't worry, GAPS is available to sort that.
Note: It's not all arguments that counts. You can't be arguing on which soup tastes better and expect to earn. Information from debate-like process counts. E.G: predicting what will happen in a sporting event or talking about how the whether might be the next day. Sceneries where intelligent questions can be asked and debated on gets the questionare and the contributors some rewards.
Why are they doing this?
They hope to develop a super computer in the future that can be used to predict different things like natural disaster prediction rate, voting, marketing or trends and more.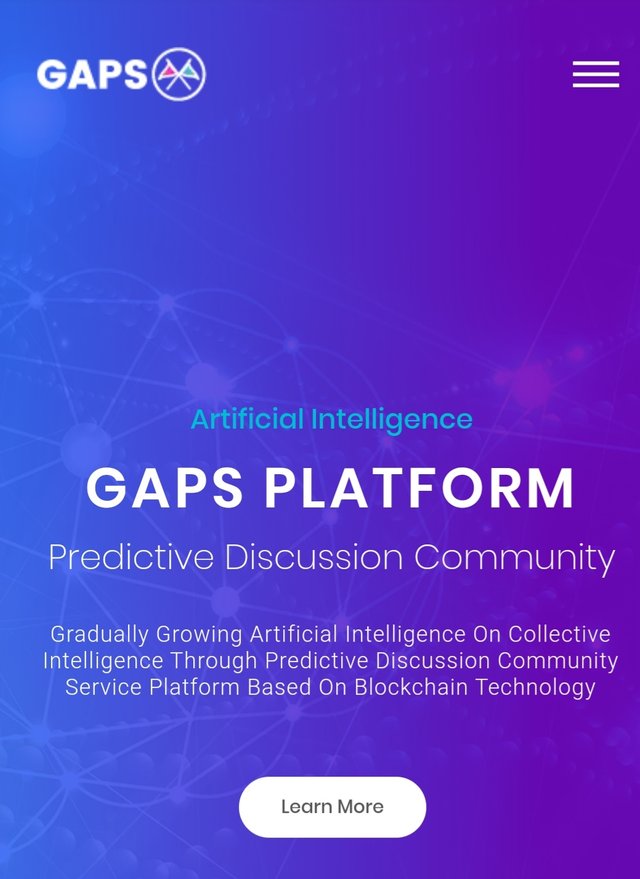 You can head over to their official website to learn more.
http://gapschain.io/main/
Be a part of this wonderful project.